About Curious Chaser
Curious Chaser is an online sexual health platform created by Jason that discusses high-risk sexual encounters between men who have sex with men (MSM). Some may find it interesting that the terms 'bug chasing' and 'sexual health' are being used together, since they are at the opposite ends of the spectrum. Some websites and apps are geared towards connecting people to have real-life bug chasing encounters, but that's not what this website is about. This website involves discussions about these topics and presents information and resources purely from an educational and informative perspective. You can learn more about aspects ranging from sexual health to bareback porn and topics in between, so anything related to barebacking, bug chasing and gift giving is open for discussion.
Spend time, not money. This website is free and won't cost you a cent.
This website is fully funded by the creator and does not include monetised articles, which means every article is written with the sole purpose of being informative. Curious Chaser is designed for anyone who is interested in the subjects of barebacking, bug chasing and gift giving. Because this website has the sole goal of providing information and not generating income, the articles focus on relevant topics and are not diluted because of monetary distractions. The creator of this website feels it is important for this website to be made freely available to anyone who is interested in the subject matter, which is why there is no cost involved to access the information published at this website.
Creating an open flow of communication in a safe environment.
Even though the subject matters discussed here involve sensitivity, this website does include safeguards to keep this resource in compliance with the law and to respect all visitors and registered members. There are a small number of rules everyone needs to follow to keep this website online and to ensure everyone is treated with respect. To maintain a safe and welcoming environment, article comments are moderated to avoid conflict and weed out anyone who has sinister intentions. Moderation is not designed to censor or reduce the flow of conversations, the primary purpose is to keep this a safe space for everyone and create a layer of protection for our community. The rules are few and easy to follow. If you remain yourself, come with an open mind and are respectful toward others, you'll be just fine.
Living documents that are curated to keep information current in this world of change.
Information can change over time, so updates will occasionally need to be made to keep the information as accurate and relevant as possible. Sometimes articles may need to be rewritten completely, but the preference is to keep the structure of the original articles maintained and instead make any relevant amendments to enrich each article and make them more informative. It's easy to find out whether articles have been modified by checking the version control information at the bottom of each page, which will quickly inform you of any changes that have been made to articles.
A resource maintained by one, with contributions from many.
This resource would be pretty one-sided if everything you see came from just one person. Newspapers and magazines feature a collaboration of contributors and a small team of editors to bring everything together. This resource is maintained by one person, but contains articles that have been researched using various sources, along with contributions from other people with knowledge and/or experience. This means you can become a part of this resource by participating in surveys, sharing your experiences or contributing in other ways. Every piece of information can make a big impact to the articles, as personal experiences can bring static articles to life.
Is this website is irresponsible or encourage bad behaviour?
This website is not created to introduce bug chasing to people for the very first time, it is designed for people who are already bug chasers or who are on the bug chasing path and want to know more to help understand themselves better. The subject matter is considered controversial, because that's how it has been portrayed through the media over the years, but the subject involves a lot of serious issues that need to be considered, which is why this resource explores the subject carefully from an open-minded perspective. Bug chasing is already happening in the community and documented events confirm bug chasing has been happening since the 1990s. This website is not about promoting bug chasing, it is about understanding bug chasing and providing active, passive and curious bug chasers with information and resources to help them better understand themselves.
---
About the Webmaster
The creator of this website is a 36 year old gay cis male named Jason and he has been curious about bug chasing since he was about 20 years of age. Jason also has an interest in sexuality and wants to understand more about bug chasing (and himself), so he has put this website together to share his findings and provide information to anyone who is interested in learning more about bug chasing. Whilst researching the articles for this website, Jason noticed it was difficult to find quality resources about bug chasing that were helpful to those who wanted to understand bug chasing better, as most of the articles were written from a controversial angle, or for professionals, but not those who might be bug chasers. Although Jason has no formal education in the field of sexual health, he enjoys researching anything to do with sex and enjoys sharing his findings.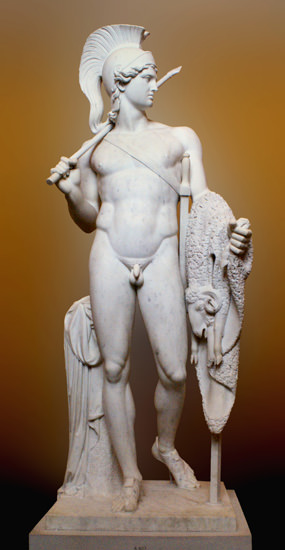 Jason's Personal Profile Snapshot
Age: 36
Location: Australia
Zodiac: Cancer
Relationship Status: Single
Gender: Cis Male
Gender Pronoun: He/Him
Sexual Orientation: Gay
Sexual Role: Versatile
Ethnicity: Caucasian
Hair: Brown
Eyes: Hazel
Body Type: Plump / Beefy
Facial Hair: Clean Shaven
Pubic Hair: Natural Bush
HIV Status: Negative (Not taking PrEP)
Sexual Status: Active Barebacker / Passive Chaser
Cock/Dick: 6.5" (Cut)
Nut Sack: Smooth (Shaved)
Butt Crack: Smooth (Shaved)
Photo: Bertel Thorvaldsen via Wikimedia Commons