If you tuned in to my second interview with Tim Tyler, you may recall Tim referring to a documentary that discussed the origins of HIV/AIDS. In our interview, I asked Tim if he would provide me with a link to the documentary and he was quick to provide this information, although it has taken me a considerable amount of time to extract the information from the documentary to share with you here. The link Tim shared with me is a video that's freely available at YouTube that refers to the hepatitis B vaccine trials that took place between November 1978 and October 1981 and the documentary also includes an HIV/AIDS timeline and a discussion of popular conspiracy theories.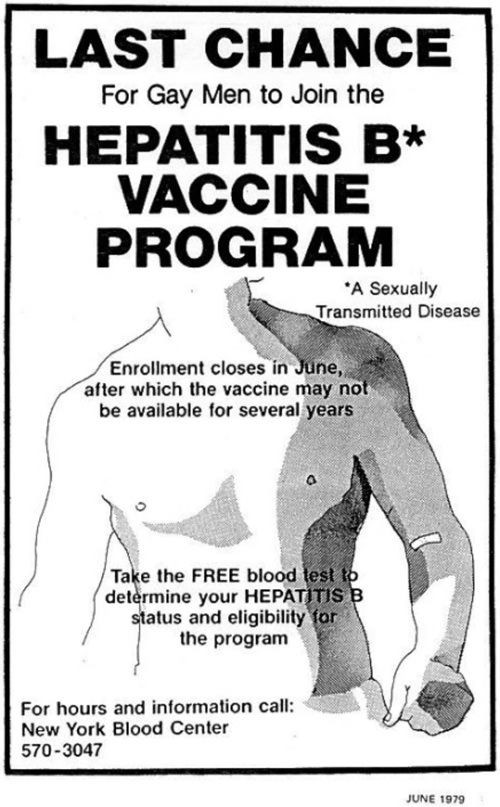 The video has a running time of 1:51:12 and showcases footage from Don Eckert that was filmed at the Castro Street Fair in San Francisco in 1982 and 1983. The video features snippets of information presented to the viewer throughout the video, with people attending the street fair appearing in the background, which adds a powerful emotion to the story, particularly when you reach the point in the video where it's pointed out that 20% of San Francisco's gay men were probably infected with AIDS, which is the very same year the video featuring people from the street fair in San Francisco was filmed by Don Eckert.
I watched the video in its entirety, but I found that trying to concentrate reading the text, whilst absorbing the information, with the motion from the video in the background capturing people at the street fair gave me a sense of vertigo, so I decided to transcribe the text from the video and put it into a static document that makes it easier for you to read. It took me several hours to extract the information from the video, as I needed to keep pausing the video as I typed out the text, then I had to double-check that the information was correct before continuing again, which is why it has taken me so long to get this article published. I have lightly edited some of the text, such as expanding abbreviations and correcting minor spelling errors or punctuation to assist with the ease of reading, but I have not changed any of the core information that was included in the video.
The video references the books "AIDS and the Doctors of Death" by Dr. Alan Cantwell, Jr. and "And the Band Played On: Politics, People, and the AIDS Epidemic" by Randy Shilts. I am yet to read both books, which are now on my future reading list and I have also included links to both books here for your convenience (I do not make money from any of these links). I am currently reading "How to Survive a Plague" by David France and I'm finding the book very interesting reading and at times emotional as I think back to the time when terrible things were happening to the men who didn't know what was happening to them. I believe it's very important to be fully informed and I will continue to inform myself and share any useful information I find along the way with anyone who is interested.
This documentary highlights some very interesting events that took place and it makes you seriously question the true intention of the hepatitis B vaccine trials and the slow pace at which it took those in a position of authority to understand what was happening and take appropriate action. In my next article, I will be sharing another documentary with you that includes video footage of some of the people referred to in this article, because it will provide an important followup with even more details about the origins and history of HIV/AIDS. I would like to thank Tim for sharing this documentary with me, so I could in turn share it with you, as I was not aware of its existence until Tim mentioned this during his interview and people really do need to know about this.
Because I was not aware of this documentary until Tim enlightened me, I wanted to delve further into the subject and I found some very interesting information sourced from a number of doctors who carried out investigations into the origins of HIV/AIDS and concluded that the virus was man-made and deliberately introduced into the community. Dr. Alan Cantwell, Jr. is a cancer microbe researcher who concluded that AIDS was man-made. Dr. Robert Strecker published a memorandum in 1984 confirming that the virus detailed to Congress in 1969 was produced in the early 1970s and spread throughout America via the hepatitis B vaccine trials. Dr Michele Carbone of Loyola University in Chicago, who is a leading expert in vaccine manufacturing has openly admitted that HIV/AIDS was spread by the hepatitis B vaccine.
When you look at the newspaper advertising that was designed to recruit gay men into the hepatitis B vaccine trials, you can see that homoerotic artwork was used to attract gay men, by firstly grabbing their attention and secondly, once the advertisements had caught their attention, there was an element of pressure being applied to participate through a time sensitive push, such as the statements "last chance" written in bold capitalised print and "Enrolment closes in June, after which the vaccine may not be available for several years." I found further information that discussed some rare cases of earlier AIDS discoveries, which I will include in my next article, as this will be better aligned to the subject matter featured in the next documentary I will be sharing with you.
I have included the link to the documentary at YouTube below and I have also included the transcript from the video, which I have converted into a PDF document to make it a universal file format. It's important to point out that there might be differing opinions as to the origins of HIV/AIDS, but this documentary does include some very interesting information that falls into alignment with other occurrences at the time, which is creating a sequence that makes a lot of sense. This article is presented to you as an open-minded presentation and very soon I will share a second documentary with you that is also very insightful and will provide an opportunity to put a face to several of the names referred to in this documentary.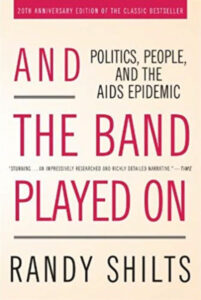 And the Band Played On: Politics, People, and the AIDS Epidemic, 20th-Anniversary Edition
Upon its first publication twenty years ago, And The Band Played on was quickly recognized as a masterpiece of investigative reporting. An international bestseller, a nominee for the National Book Critics Circle Award, and made into a critically acclaimed movie, Shilts' expose revealed why AIDS was allowed to spread unchecked during the early 80's while the most trusted institutions ignored or denied the threat. One of the few true modern classics, it changed and framed how AIDS was discussed in the following years. Now republished in a special 20th Anniversary edition, And the Band Played On remains one of the essential books of our time. – The official book description featured at the Amazon.com website.
AIDS and the Doctors of Death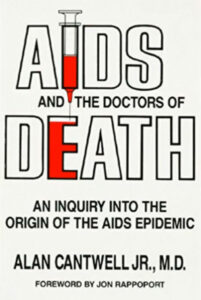 Anybody who has ever questioned the origin of the AIDS holocaust and epidemic; anyone who has doubts about the Green Monkey Theory of AIDS has to read this book. A courageous, wonderful, honest open book written by a physician and scientist who has done years and years of cancer research into Kaposi's sarcoma long before the beginning of the AIDS epidemic and who has come to the conclusion similar to mine that AIDS is not a natural occurrence, but a man-made creation with horrible implications. I really believe that any human being who cares about the government's involvement, about our scientific community, about physicians who cover up the truth, about people who care for the fellow man irrelevant of their color, creed, or sexual preference has to read this book and come to their own conclusions." Elizabeth Kubler-Ross, M.D. Author of Death and Dying, and AIDS, the Ultimate Challenge. – The official book description featured at the Amazon.com website.
---
Featured Photo: Alexandra_Koch from Pixabay.
Article ID: CC043
Version Control: 1.0 – July 16, 2022: Original article published.