Tim Tyler is a well known bug chaser and is one of the first people to have chased the bug. Tim is also an intelligent individual who is known for his other talents, including being a professional vocalist at eighteen years of age, an established porn model who worked for a number of gay porn studios, an award winning escort, a popular party host and the creator of his own award-winning bareback porn studio. Tim has been very active and has accomplished a lot over the years, so there's a lot for us to learn about him, including his upcoming independent film project and his autobiography. This article will explore many aspects of Tim's life, including a two hour interview as well.
Tim refers to bug chasing as "hitting the fast forward button" and he made the decision to become infected with HIV at a time when the term "bug chasing" hadn't even been invented. After an estimated six months, his efforts to become HIV-positive became a reality, when he found out in November 1999 at 25 years of age that he had contracted the virus. Tim spent a lot of time at an underground sex club in New York City run by the late gay television executive producer Lou Maletta. Tim had an average of 100 sex partners a week at the sex club, in addition to escorting, where he was working for two agencies at one point. Tim revealed that when it came to seeking sex partner's, he looked for men who were sickly looking or wasting, so guys with advanced HIV were his ideal sex partner.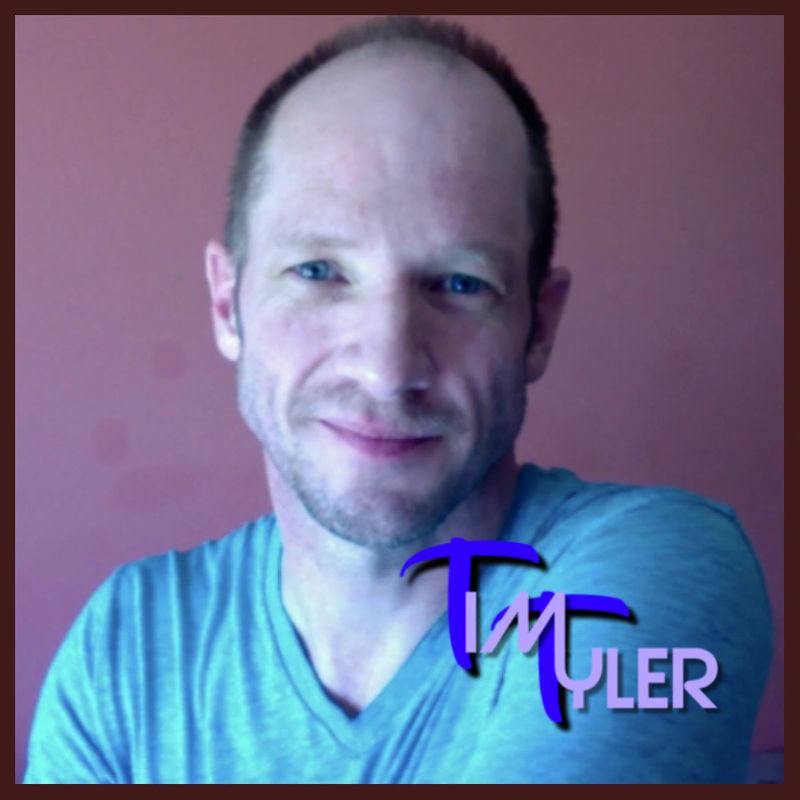 Tim's ultimate fear is snakes, so interestingly his major fear was something he completely embraced, as he considered himself a snake charmer, where he envisioned the snake being a king cobra that he was going to let strike him intentionally with its poison. The snake was the symbol of HIV, with its powerful fangs breaking through his skin and sinking deep into his flesh, where the virus could penetrate him via the venom that started flowing through his veins. The venom was the virus and it was something special Tim was inviting inside his body and after an estimated six months, Tim found relief after learning he was HIV-positive and the virus was now alive inside of him.
When it came to obtaining test results back in 1999, this involved getting a blood test, then having to wait two weeks before being given the results. It also was a process that needed to be done in person, as results couldn't be given over the phone. Tim made the choice to get tested in his hometown of Binghamton, New York, so he travelled from New York City to his hometown, where he was given his test results in person by a nurse who Tim described as a woman in her mid 40s to early 50s. Tim sat unemotional as the nurse gave him the news that he had contracted the virus that has no cure and she soon started crying. When Tim asked her why she was crying, she said it was because he wasn't, so this was was the first time she had witnessed someone embracing the situation, rather than being shocked or saddened by the news.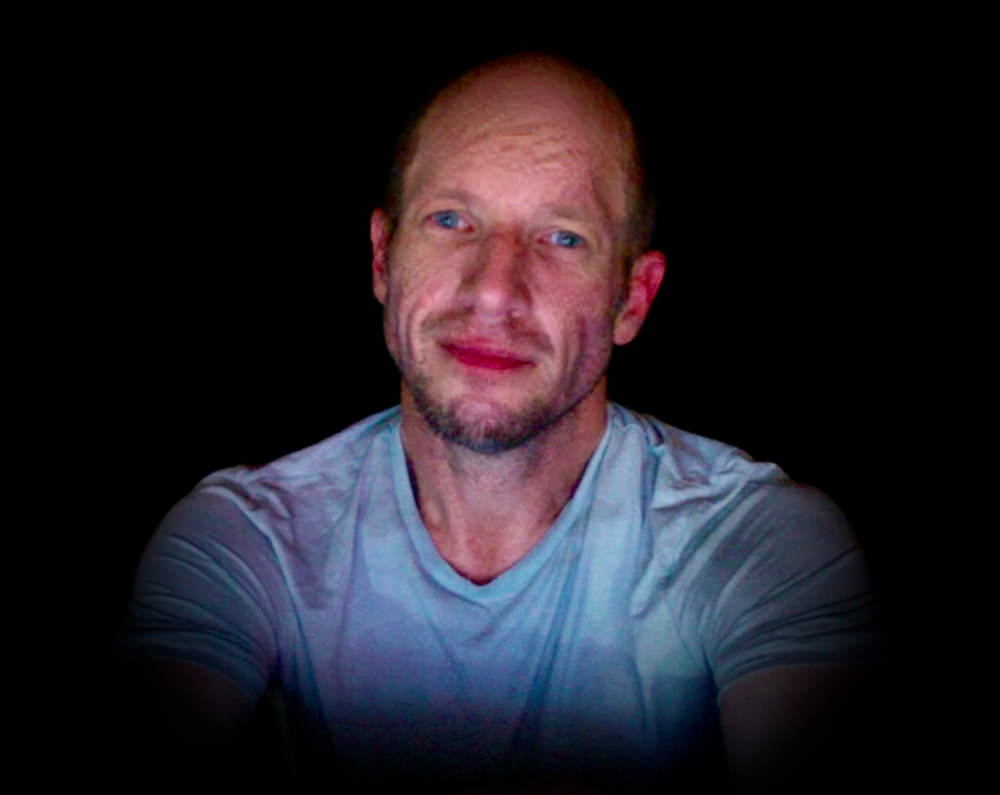 Tim decided he wanted to become infected with HIV so he could be in control of his own destiny and said it was a good day when he received the news. Tim had a viral load of 55,000 copies after his initial diagnosis and his doctor suggested he participate in an HIV treatment study through John Hopkins University, which he participated in and the treatment made his viral load undetectable quickly. Tim remained on this medicine regime from 1999 until 2017, when he went to Florida to care for his mother, who was unwell and later sadly passed away. During this time, Hurricane Irma struck Florida as a category five storm, so Tim wasn't able to get his prescriptions and medication, which is when he decided to stop taking his HIV medication and have a med vacation instead, and he found it to be an invigorating experience. Tim revealed he has only taken medication for ten weeks during the past five years and has found being unmedicated very addictive, as HIV is such a seducing virus.
Even though Tim has been detectable for the past five years and has the ability to transmit the virus to other people, he only hooks up with other guys who are on the same page as himself (HIV-positive) so they can share a beautiful connection together. Tim doesn't find as much sexual gratification from guys who are HIV-negative, as they are on a completely different plateau, even if the other guys are bug chasers, which is why he specifically seeks guys who are HIV-positive through the process of serosorting. Having poz sex is like a drug for Tim, and he doesn't find the same level of intensity by having sex with HIV-negative guys.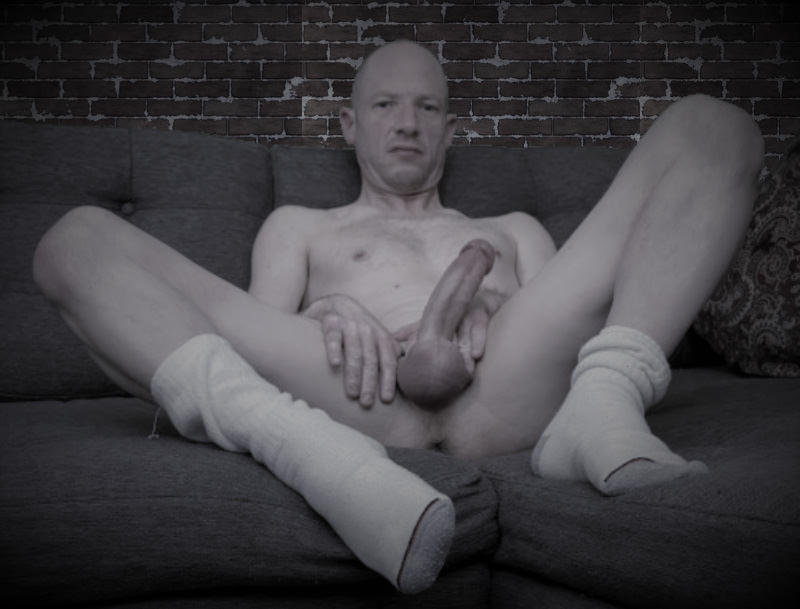 Although Tim doesn't infect others with HIV himself, he understands the need bug chasers have to become HIV-positive, so through his community based mindset, he found a way to help bug chasers achieve their goals the same way he did. Tim originally created the South Florida Bug Chasers Party, which was based in the Palm Beach, Broward and Dade counties to help bug chasers achieve their desire to become HIV-positive. Tim organised the parties, but he had gift givers attend to share the virus with the bug chasers. After Tim moved to New York City, he needed to rename the parties to a more appropriate name, which is when he came up with the Ball Buster party.
The Ball Buster parties were unique and located in New York City and Philadelphia. The parties were initially held at a sex club on West 39th Street in New York City, but some people were afraid to attend the parties, due to their taboo nature and because the parties were being held in an open space venue, where people who might not have had a similar mindset may have caused trouble. That's when Tim started renting executive suites at five star hotels to hold the parties and with a team of assistants to prepare the room to give it a party type vibe, the party setting was complete. Tim charged each guest a modest cover fee of $30 to help recoup his expenses, but none of the parties broke even, with the average net loss being $500 per party, which was not sustainable so the parties had to stop.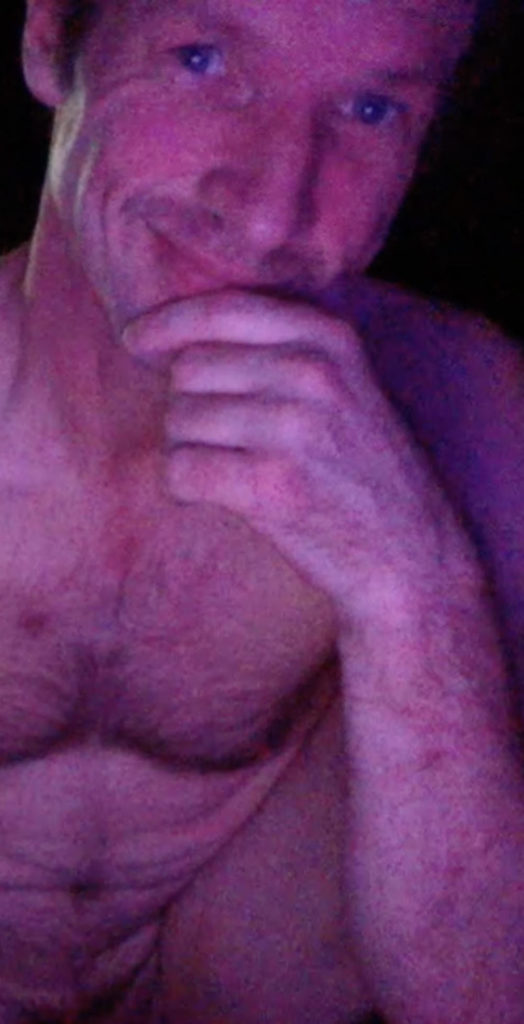 As Tim is very community spirited, he is hosting the HIV/AIDS Family Reunion being held on the Labor Day weekend on September 3, 4 and 5 in Myrtle Beach, South Carolina. Tim planned the Poz Pride Fest in 2021, which was scheduled over the Memorial Day weekend, with several exciting events planned. The events were structured, which became a problem when haters decided to cause trouble, and meant the event couldn't go ahead. The event this year is not structured and Tim has chosen a name that's more subtle, with no official venue and no schedule of events, but it's still an event where likeminded people can come together in the same place to celebrate. This event is going to be held on the beachfront, which is a place everyone can get together and the attendees can meet and have fun through a more spontaneous approach, which will also circumvent any problems like what happened with last year's planned event.
Tim said something during his interview that really resonated with me, which is "HIV doesn't have any boundaries and we are all susceptible to contracting HIV." This statement is so true, because anyone can become HIV positive, whether they choose to or not. This is also where the distinction between barebacking and bug chasing becomes more clear, as barebackers are usually just seeking a sexual encounter that often ends with the swapping of bodily fluids, whereas bug chasers are seeking something more permanent from the encounter. Those who want to have bareback sex, but not contract the virus need to be proactive, otherwise they could end up becoming HIV-positive, whereas bug chasers have a connection with the virus and it's the desire to connect with the virus through sexual interaction that makes sex more alive and gives it an intense purpose.
Tim's earliest bareback porn performances were with Hot Desert Knights Productions in "Butler's Best" and "Raw Auditions", at a time when the studio had a policy to only work with HIV-positive models, although Tim admitted he wasn't initially aware that everyone else on set was also HIV-positive. Being a creative individual and someone who is proud of his HIV-positive status, Tim later created a bareback porn studio called Charged Up Media (CUM) through his company Bark Bark Entertainment in 2019, because Tim was waiting for another studio to go ahead, but nobody else ended up doing it. The studio has a goal to eradicate all stigmas associated with HIV/AIDS and also to combat the issue of body shaming, which is a prominent issue affecting the gay porn industry.
Charged Up Media has a poz centric focus and proudly showcases plenty of poz play, where "all participants, regardless of their HIV status, glorify the virus in order to achieve sexual gratification". The studio has released titles including "Dirty Cum Whores", "NEXXXT!", "POZ", "Hot Trash 1 and 2" and "The Life and Times of Pandemic Man-Pussy". "The Shed" is a film that was in production, but is unlikely to be released, due to issues co-ordinating guys to appear in the film, so after multiple attempts trying to get the project off the ground, Tim has moved on to other projects. Tim revealed during his interview that his goal for the guys appearing in his movies is to have an organic sexual experience that will create relatability between the guys and the viewers and he has accomplished this goal perfectly.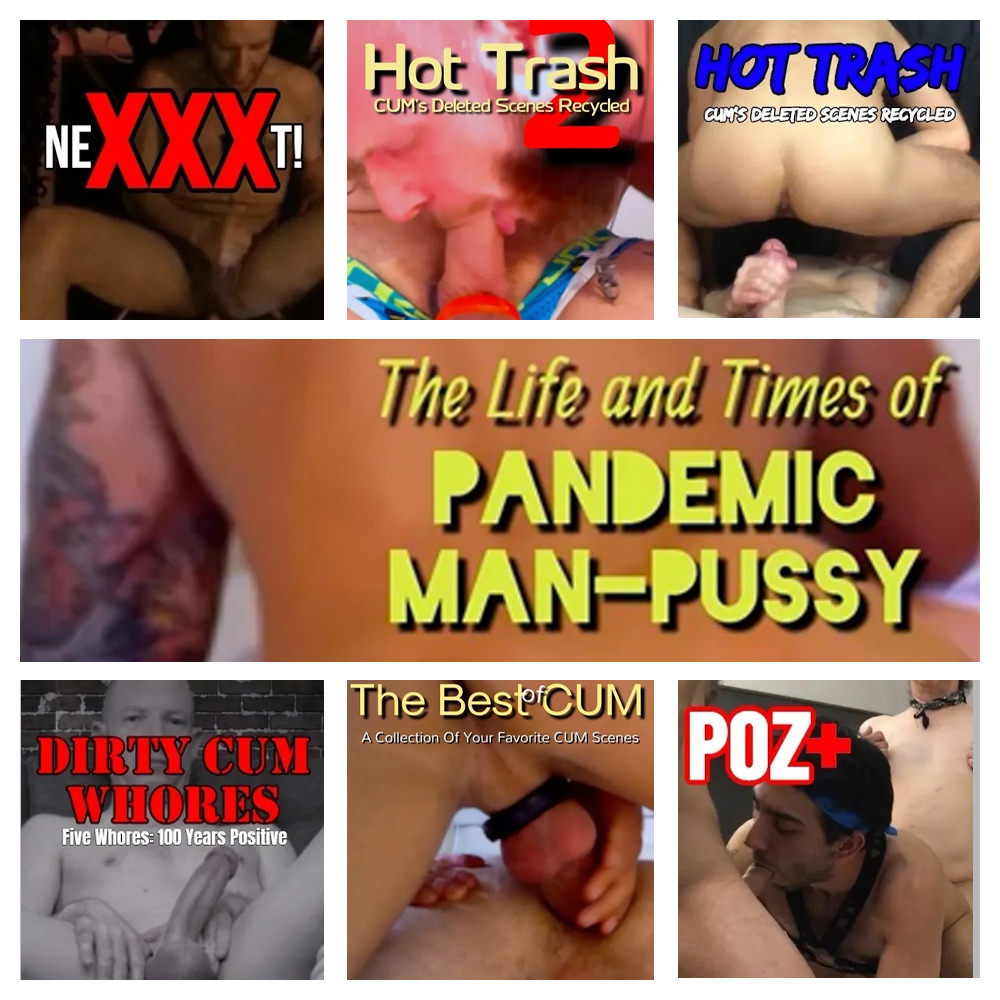 When it comes to awards, Tim has scooped up many of them, beginning with the "Best Submissive" award, which he won in 2003 in the Male Escort Awards. Tim also won "Best Bareback Performer" in 2020 in the Raven's Eden Awards. The awards don't stop there, with "Dirty Cum Whores" winning the "Best Niche/Fetish Film" in the 2020 Raven's Eden Awards, "NEXXXT!" winning the "Hottest Poz Group Scene" in the 2021 Poz Pride Awards, "POZ" winning "Hottest Poz Movie" in the 2021 Poz Pride Awards and also "Best Niche/Fetish Film" in the 2021 Raven's Eden Awards. "Hot Trash" won "Best Solo Scene" featuring Keenan Smith in the 2021 Raven's Eden Awards and "The Life and Times of Pandemic Man-Pussy" won "Best Niche/Fetish Film" in the 2022 Raven's Eden Awards.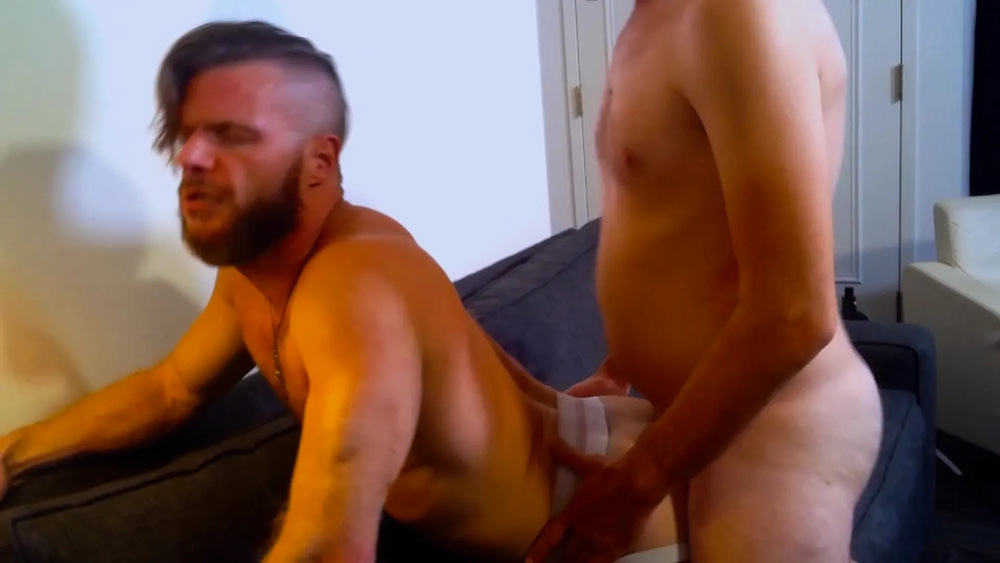 On April 27, 2022 Tim made an announcement on Twitter that he had officially retired from porn and he is in the process of producing his first mainstream film called Felicia Fierce. Tim is an important figure in the HIV and bug chasing communities, which makes this sad news, as he has been a shining beacon of light for many who are on the bug chasing path. Tim has revealed that he isn't going anywhere and he's also in the process of collaborating with an award-nominated established author to write his autobiography, which will include the early days when the HIV/AIDS crisis made news headlines every night, where Tim believes at eight years of age this affected him and became a mould for who he was to become. The autobiography will include raw realness, juicy details, and plenty of fun, so it's going to be a great read.
Tim has made amazing contributions over the years to help others experience the journey he pioneered many years ago. As someone who has been inspired by Tim for many years, I wish Tim the very best in the future and I hope he achieves every success with any project he is involved with. As Tim's sole income at present is through the sale of his movies, I encourage you to support Tim via his partner platforms JustforFans and also Raw Fuck Club, where you can support Tim and enjoy watching his movies. Make sure you visit Charged Up Media for more details about how you can help and feel good at the same time.
---
Jason's Interview with Tim Tyler
I hope you enjoy this interview, which is the first interview I have ever conducted. I really appreciate Tim spending time with us and answering every question I asked him. I acknowledge that I was very nervous at the beginning of the interview and I want to thank Tim for being so warm and understanding with me and for being such a great person to interview. The interview you are about to hear is raw and uncut, with zero editing and I hope you enjoy listening to the topics we discussed during the two hours we spent together.
---
External Links:
---
Featured Photo: Tim Tyler. All photographs are owned by Tim Tyler and have been used here with permission.
Article ID: CC038
Version Control: 1.0 – May 15, 2022: Original article published.