I don't want to turn this website into a tabloid, but I did promise to cover all aspects of bug chasing and I recently learned that a bareback porn performer whom I admired and was also passionate about HIV-positivity, was shot dead in a reportedly unprovoked incident just over three weeks ago. The purpose of this article is to enable me to acknowledge his passion for life and his confidence when it came to knowing what he wanted and to also create a memorial for him, so he will never be forgotten. Even though this article does include some explicit wording and imagery, I have tried to remain as respectful as possible.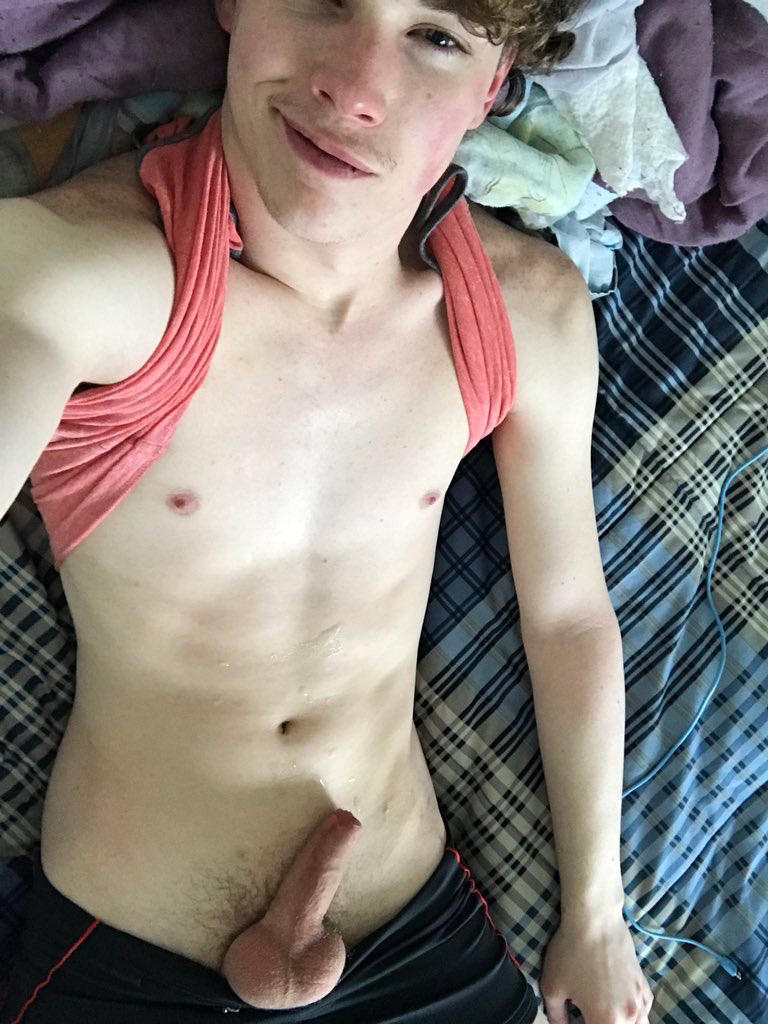 On December 18, 2018, Treasure Island Media released a statement on their social media account saying that Mel Grey has been begging to be fucked on film. When the producer told him that if he could make it to Portland, he would make it happen and this arrangement succeeded. Mel ended up getting barebacked and filled with cum by performer Daddy Cream aka Jovon Joseph in the scene "Daddy Cream Pie" from the film "Meat Holes". This was not Mel's only appearance at Treasure Island Media, he also bottomed for and Alex Stride in the film "Take My Cum" and later for Maxx Ferro, along with a blowjob scene with Sebastian Michaels as well.
Just under three years later, on December 11, 2021, Mel was gunned down at a private residence in Spokane, Washington, where he was shot in the head after the suspect let himself into the home and produced a handgun. The suspect then fled the scene and soon afterwards shot himself, where the shooter finally succumbed to his injuries on December 22, with his manner of death ruled as suicide. I will not be including the real names of the people involved, as Mel has four siblings, including an identical twin brother and I'm unsure whether they are aware of his porn history, so I don't want to cause any further upset for them by being too specific.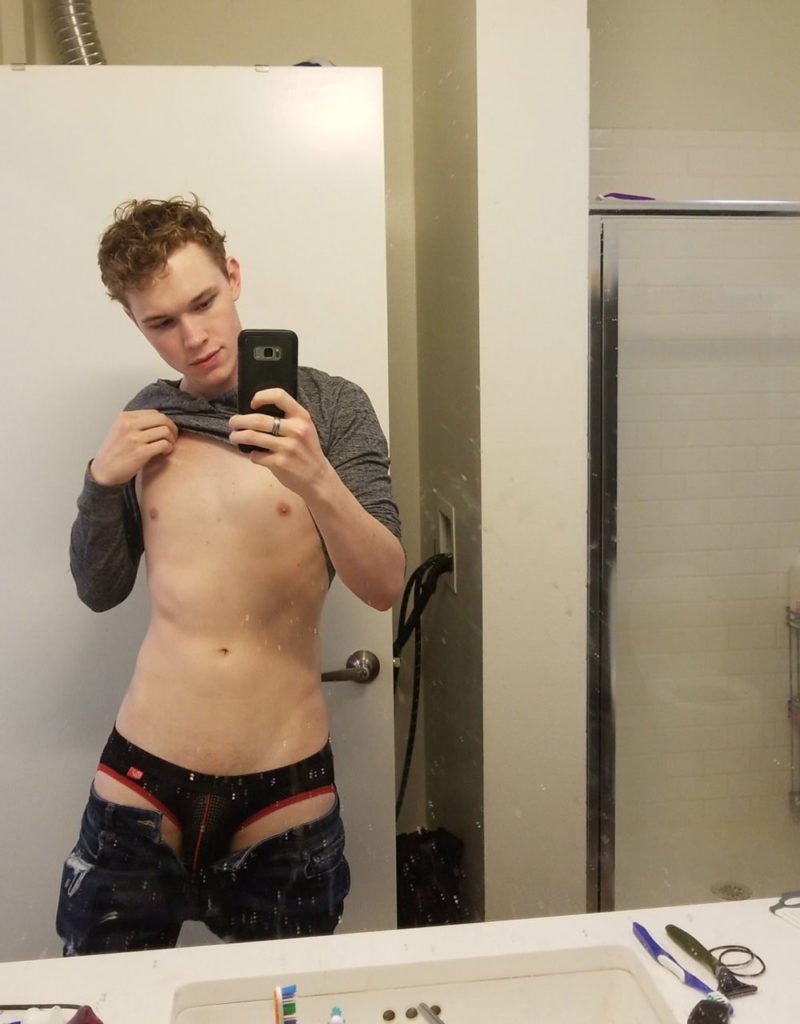 Mel also appeared in numerous scenes for the Say Uncle gay porn network, which is owned by Meta Ventures LLC and operates websites including Brother Crush, Family Dick and Missionary Boys just to name a few. Mel's scenes at Family Dick with Matt Muck as his step-dad were really hot in my opinion. Mel was very passionate about barebacking and swapping loads and he quite often posted about his sexual exploits on Twitter under the handle @MelGrey15. Interestingly, this Twitter account is now blank and his posts have been moved to @AllGayMelGrey. I also checked his BarebackRT account, and it no longer exists.
Something I admired about Mel was his sexual confidence and honesty. When he wanted to appear in a bareback film, he approached Treasure Island Media and made it happen. Mel also posted openly and frequently about his passion for accepting poz loads in his neg hole and he regularly retweeted bug chasing posts. He often would include the neg4poz hashtag in his posts, usually accompanied by loads oozing out of his hole. Mel also replied to people's comments sharing his passion for HIV, which you will notice if you explore his Twitter feed. As my website became more established, I had hoped to interview him, but this is sadly never going to happen now.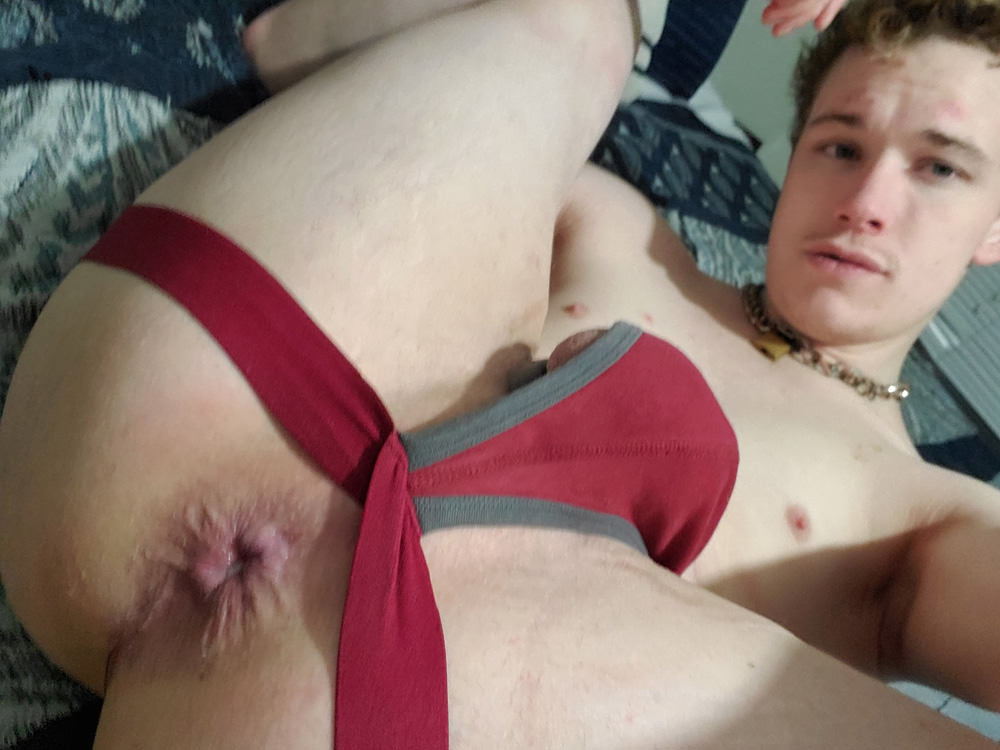 Here's an excerpt from one of Mel's Tweets: May 8, 2021: "Took 7 Poz loads in Seattle hope to take more. #poz #NEG4POZ" A person then replied to his comment: "My bf of three months is Poz and not on meds. I am neg and not on prep. Since our first date, he has been nutting in my boi pussy. He sure knows how to make my pussy feel good." Mel was proud to express his enjoyment for bareback sex and was not afraid to admit to being a bug chaser to his 10K strong social media following. He wasn't concerned whether this would affect his porn career or personal life either, since he posted naked photographs of himself online along with his bug chasing statements, which shows he embraced his need for poz seed and proudly identified as being pro-HIV.
It is my wish that I don't have to write too many of these types of articles, because it's very sad and I also don't want to be selective by writing articles about some people and not others, as I believe we are all equal. I have chosen to write this article, as I have followed Mel's progression since the beginning of him becoming a bareback porn performer and his social media account, plus he has also helped me to achieve a level of confidence where I have been able to speak publicly about my interest for bug chasing, so I wanted to acknowledge the fact that his identity and personality has helped others. Mel will be missed dearly and may he Rest In Peace.
I have included a few pictures and screenshots capturing some of Mel's moments from social media, along with the social media post I referred to above. For those of you who are not familiar with Mel or his porn work, this information and these photos will give you a limited opportunity to get to know him a little better, but it's clear that he packed a lot into his life of 24 years and hopefully his family receives comfort knowing that Mel was a beautiful soul and touched the lives of people he did not even know personally.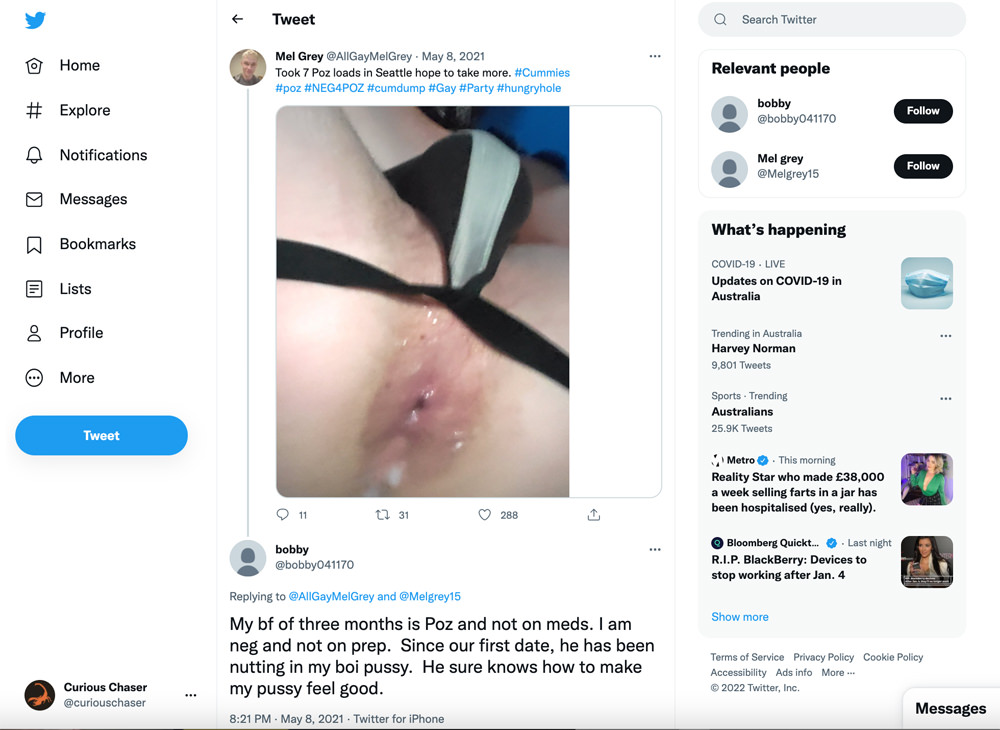 Further Reading:
---
Featured Photo: Mel Grey via Twitter.
Article ID: CC023
Version Control: 1.0 – January 5, 2022: Original article published.