In an interview with Huffington Post in 2014, Sal Bardo described his 2013 film "Chaser" as "bringing the practice of bug chasing to the big screen." Sal added "I had encountered young men who were seeking to have unprotected sex with the objective of being infected with HIV, so it was something I was simultaneously intrigued by and a little disturbed by." I personally thought the film was very well done, it was creative and it embraced barebacking in the gay community, but I don't think this film delved deep enough into the practice of bug chasing that was described in the interview. On the surface, it was more about barebacking and accepting the risks and consequences that come with having anonymous unprotected sex.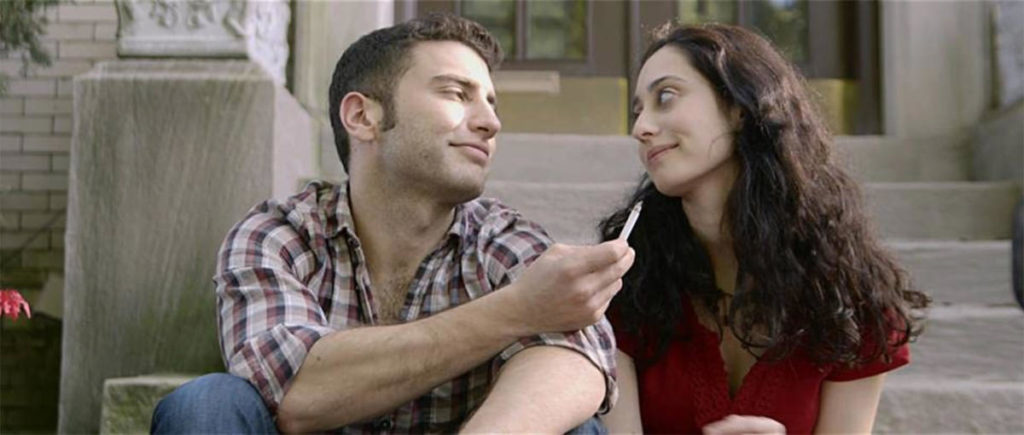 I can see the approach the producer took with "Chaser" and it was one he explored with a character named Zach who felt unloved, and alone, even though he lived in New York City and was surrounded by millions of people. The film used the main character's state of mind to put him into risky sexual situations. This could be construed as being bug chasing, but the character's mindset did not seem to be focused exclusively on bug chasing, he just seemed to experience a close physical connection with someone else, which he chose to fulfil through barebacking. The film scratched the surface in terms of bug chasing, but the element of bug chasing was too subtle for me to believe this is what the film was completely about.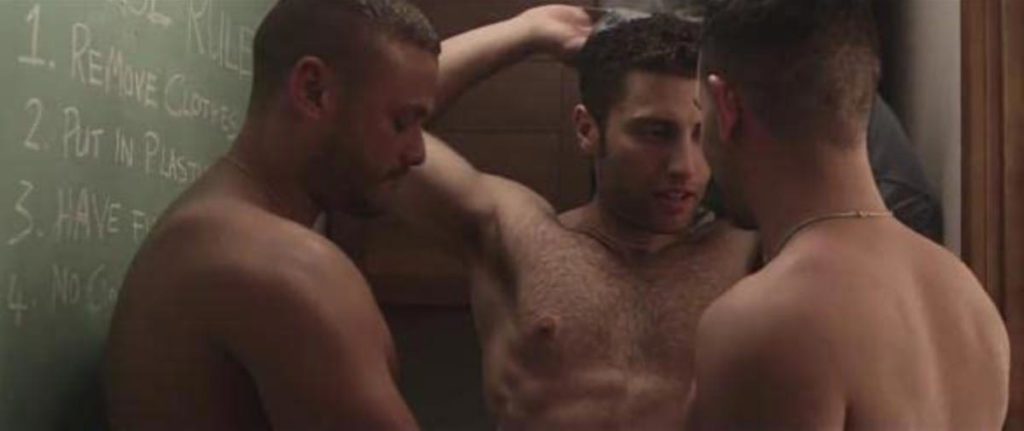 It's not until you dig a little deeper that you discover there are some bug chasing elements in the film. The quote "the urge for destruction is also a creative one" came up during a classroom discussion, along with a reference to suicide. This was closely followed by comments about the feeling of relief afterwards. There was also a reference to a story where the character "wants something, but he's afraid to act." I believe these are all references to the character wanting something undefined, but the film wants you, the viewer, to put all the pieces together. This is a smart way of exploring the issue of bug chasing with a mainstream audience, because the general viewer might not fully understand what's happening, but anyone on the bug chasing path might.
The fourth rule at the "Breeding Ground" party made it clear guests were not permitted to use condoms. I do know that some people associate "breeding" with bug chasing, but breeding is more about the exchange of bodily fluids rather than a virus. I don't think participants at barebacking parties go there for the specific purpose of becoming infected with HIV, although this was possibly what was happening back in 2012 when this film was produced (it was released in January 2013). I can see where the film was going, but it dealt with the subject indirectly, rather than head-on. I still highly recommend the film based on the quality of the story, the strong performances and the high production values, but just be aware you aren't going to see or hear any of the characters saying they want to get infected with HIV, it's more a consequence about what could happen.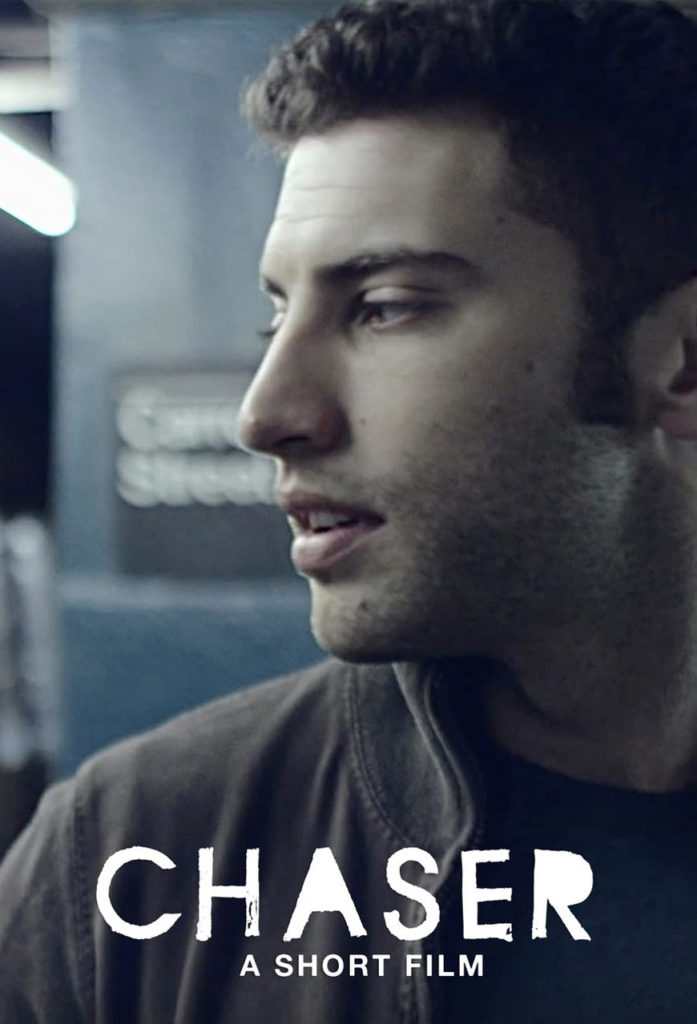 I do think the film identified a few bug chasing traits involving the community connection. The central character felt disconnected from his family and also from the students at the high school where he worked as a teacher. Not feeling loved or cared about by his family and not being appreciated by his students left Zach feeling alone, so he felt comfort in those around him and those closest to him ended up being gay men at a bareback sex party. I found the story was very realistic in terms of the barebacking community, but I think there might be some confusion where people believe the bareback community is entirely a bug chasing community. There is a difference between barebackers and bug chasers. A small percentage of barebackers are bug chasers, but a large percentage of bug chasers are barebackers.
I do feel as though the film considered barebacking to be bug chasing and I believe this has to do with the risks involved in barebacking at the time this short film was produced, where people felt as though anyone who had unprotected sex was either going to become HIV-positive or wanted to become HIV-positive. This could be the result of PrEP not being available when the film was produced, which made barebacking risky at the time and it could be due to this that bug chasing was associated with barebacking. This is why it's important for viewers to consider the time period when film was produced to fully understand what was happening. I do believe Zach was chasing something, but I don't believe it was HIV, I believe he was chasing love and acceptance and he may have reached that towards the end of the film with Ian. We won't know, because the story remained open-ended, which leaves us to make up our own minds about what we think happened, but I do have my own thoughts.
The story left some unanswered questions, which is a filming style I'm not a fan of, as my personality feels more comfortable knowing exactly what happens at the end, so things are all wrapped up nicely. This is just my preference and like everything in life, we each like different things, so some may have loved the ending. I actually want to talk more about the ending, but it will spoil the film for those who haven't seen it yet, so I'm not going to elaborate any further within this article. I just didn't think the focus of this film was about a young man who was seeking to have unprotected sex with the sole objective of being infected with HIV, I think it was more about a young man having unprotected sex to feel closer to those around him.
"Chaser" is available to rent from Vimeo or you can choose to stream or download the film at TLA video by following the links below. These links are not an affiliate links, they are only provided here to enrich your experience and as a convenience.
Vimeo – $1.99 – 24 hours – https://vimeo.com/ondemand/chaser/88996790
TLA Video – $2.99 / 48 hours | $6.99 / Stream for Life | $8.99 / Download – https://www.tlavideo.com/videos/1945770/chaser
Further Reading:
---
Featured Photo: © Bardo Films/Always Rhysing
Article ID: CC018
Version Control: 1.0 – November 12, 2021: Original article published.