So far my articles have been about other people or various topics, so now that the number of posts has reached double digits, I figured it would be a good time to talk about myself. This will give you an opportunity to get to know me a little better and give you some insight to help you understand what I'm thinking. In saying that, I'm still processing these thoughts, so my thinking in terms of a bug chaser is still a work in progress. I have received a few questions via my social media account, so I thought the perfect way to answer these questions is to put an article together.
The articles I have been writing have been based on me trying to discover myself and helping others at the same time. I want to learn more about bug chasing, as I figure out whether I should advance from being a curious bug chaser to an active bug chaser or whether I should retreat and become an inactive bug chaser. I figured sharing some of the information I have found along the way would be a great way to help others who might be in the same situation as myself and as this website becomes more active, my plan is to open up some interactive sections so those with chasing and gifting experience can share their experiences, to help us all learn and get some insight into the world of chasing and gifting.
I have been curious about bug chasing for a long time, but I have never acted on my instincts and to be honest, I never took these thoughts seriously, they were just kept in the back of my mind. These thoughts would come and go inside my head and I would continue to brush them aside, not thinking they meant anything significant. When I think back to when I first started having these thoughts, I would have been in my early 20s (I'm 35 now), so I have been having bug chasing thoughts for around ten to fifteen years. Up to this point, they have been thoughts and thoughts alone.
Then I started questioning these thoughts a few years ago, because they weren't going away. You can pretend something isn't there, but when it keeps coming back to you over and over again, it's hard to forget about and it seems like it's stuck in your mind. That's when I started taking this a little bit more seriously, but not overly seriously, I just started questioning these thoughts and wondering why I was having them. I am a barebacker and skipped using condoms altogether, because I love creating a skin-on-skin connection with those I'm with and the fluid bonding at the end is very sacred to me, it's what makes sex so special.
I started thinking more about bug chasing and I would sometimes read articles and think to myself, that sounds interesting, but it doesn't sound like something I would be comfortable doing myself. The thoughts would subside for a while, but later return, like an erection comes and goes until you cum, your hard-on goes away until the next time you retrieve your dick from your pants so you can have some fun. These bug chasing thoughts that are coming and going inside my head keep returning, they aren't going away.
That's when a couple of years ago I started thinking more seriously about bug chasing. I still wasn't thinking about actually doing it, but I wanted to learn more, so I started researching articles here and there and that's when I found many articles about bug chasing aren't written for people like me; people who are questioning themselves and wanting to learn more about why they might be programmed to think this way. The articles I came across were primarily written by academics who were trying to understand us from a psychological perspective or from journalists who sometimes wanted to sensationalise bug chasing.
I created a folder on my computer and started collecting bug chasing articles, that way I could read them whenever my curiosity piqued. In more recent times, I have started to find that these bug chasing thoughts are becoming stronger and more frequent, they are persisting and because of this, I made the choice that I'm going to take this seriously. I thought to myself that if these thoughts aren't going away, I need to either understand them better, so I can make them go away or I need to take them seriously and see where they take me.
This is where I'm at right now, I'm taking bug chasing seriously, as I can't get these thoughts out of my mind, so I have made the decision to explore bug chasing, so I can better understand my identity, because bug chasing has become part of my identity, which I am yet to fully comprehend. I started talking online with other bug chasers, gift givers and HIV+ guys to ask them what it was like to chase or if they weren't chasers, I respectfully asked them what it's like being HIV-positive. Asking these questions respectfully is extremely important, as this can be a sensitive subject, so I was always mindful of this and respected those who didn't want to talk about it.
I want to understand people better, because you can learn from people, especially those who have practical experience. Theory is a great starting point, but sometimes has its limitations, because those with experience have first hand knowledge, so they can feel and experience the emotions that others can only wonder about. As we process emotions differently, talking to other people can only give you part of the picture, bug chasing is very personal and as we cope with things differently and are in unique situations, what one person experiences can be completely different for another person.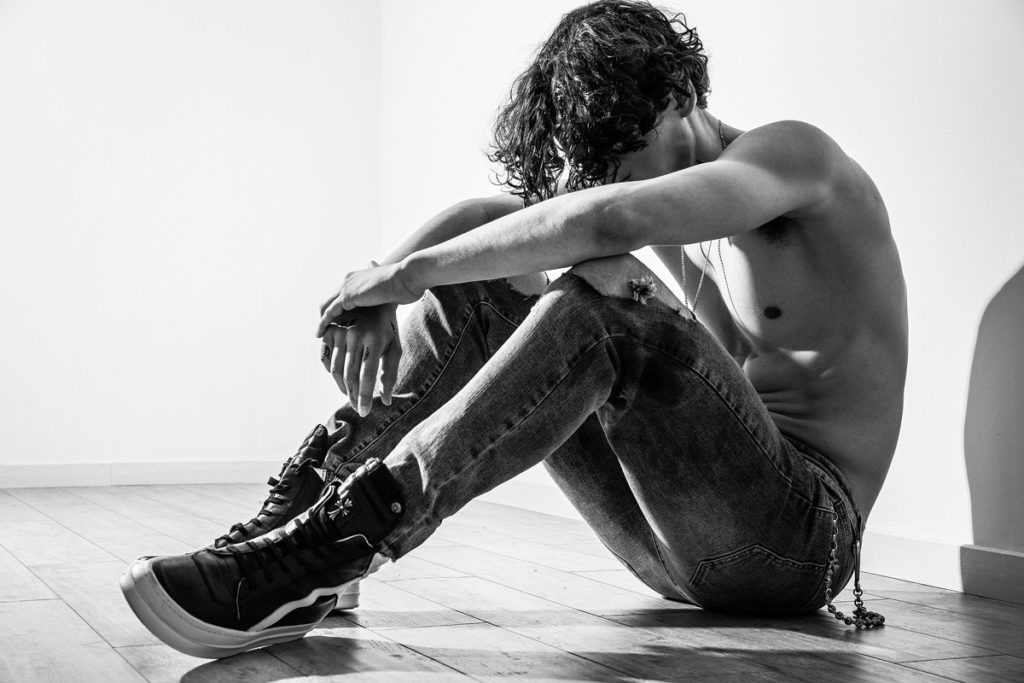 That is why creating this resource is just one piece of the puzzle. I am writing articles and sharing what I find, plus I will be inviting those with bug chasing and gift giving experience and those who are HIV-positive to contribute by sharing their stories and experiences, that way the different pieces of the puzzle can start to create a picture that becomes more complete as more people contribute. The puzzle might never be fully complete, because we are all one piece of the puzzle and we can't fit into place until the time is right, which means the puzzle remains incomplete until we have made our final decision.
When it comes to thinking about making decisions, this is where I'm at right now. I'm struggling to comprehend why I feel this way and I question why as a completely healthy person, I want to contract a virus that I know is going to make me sick. I already know that if a person walks into a fire, they are going to get burned, and it's exactly the same with bug chasing, I know that a person who becomes infected with HIV is going to get sick if they don't take antiretroviral medication at some point, so why would I still think that becoming infected with HIV is an option to consider?
Many people would take becoming infected with a life-long illness as an option off the table fairly quickly, but I am still seriously contemplating it, even knowing that the virus has the sole purpose of destroying the body and this destruction will not end until the virus has done it's job completely, which will ultimately lead to its own destruction, as the vessel it is surviving within will no longer be alive. The virus itself is not what kills a person, it's what it does to destroy our body's immune system that causes death when the body can no longer defend itself. Why would someone who knows this still consider wanting to contract the virus? This is a fucking good question and I'm still searching for the answer.
Some bug chasers are more confident than others and have had the courage to take the step with less hesitation than myself. But I am a thinker and a worrier, so this combination is pushing my mind into overdrive as I process these thoughts in an attempt to understand myself better. I am a very happy person, I enjoy life, I'm not depressed, I have a well paying job, I love having sex, there's not really any negative influencing factors pushing me in this direction, which makes it even more confusing for me, because if I felt suicidal or depressed, then this could be an explanation, but it's not.
I have reached the stage where I'm thinking ahead about what my life would be like if I was to convert and live my life as an HIV-positive guy. It's hard to imagine with precision, as you can't know for sure until you're living a positive life for real. I look at my parents and think about how sad they would be knowing I am wanting to become infected with HIV. Then I look at my dog and wonder who will take care of him if my health rapidly declines, as he's so innocent and needs me. I think of my friends and family and wonder whether their life would be impacted by my decision.
I am at the point where I am thinking about this really seriously, but I'm not at the stage where I'm ready to make the final decision. What I do believe is that there is something programmed inside my brain that's making me think this way, as I cannot find anything that's influencing me. Whether it's the sense of community, a bond with other gay men who are HIV-positive, or a number of other reasons, but I do know that if I choose to take this step, I cannot take it back. There is no undo button like we have on our computer or liquid paper to erase something we write, this is a decision that has a lifelong commitment.
After taking into account everything I have considered after weighing up the pros and cons, you might be surprised to know that I am 99% wanting to take the next step by moving from being a curious chaser to becoming an active chaser. The remaining 1% is such a tiny number, and it's all that's holding me back from taking the next step, which means my thoughts are in overdrive right now. Things will often move quickly at the beginning, but towards the end, the speed begins to slow, as you process the serious issues as you move in the direction of making that final decision, and it's a decision you must be completely comfortable making before you proceed.
I'm not rushing this, I'm thinking very carefully, as I know this decision is extremely important and it's life-changing. I also don't want to influence anyone else, as this is my experience and we will each have a different one, but I'm happy for you to learn from me if you want to. I believe the remaining 1% is going to take the most time to process, because it involves the big issues and complexities about whether I want to proceed, but I can only do this once I am ready and this must not be rushed. This is why I have to work through the worries and the anxiety about doing this by making sure I am prepared for what's ahead, because it could be a rough ride or smooth sailing, only time will tell.
---
Featured Photo: 建鹏 邵 from Pixabay.
Article ID: CC013
Version Control: 1.0 – October 11, 2021: Original article published.