This is probably going to be one of the most unpopular articles I will ever publish, as PrEP is often seen as the enemy when it comes to bug chasing or gift giving. There are times when PrEP can be useful to help a bug chaser on their journey of self-discovery. I have received some questions about PrEP from those who are sitting on the fence or wanting to psyche themselves up to take the next step, which is why I decided to publish this article. Bug chasers might decide to take PrEP for a number of reasons, particularly those who consider it to be more of a fantasy or fetish. If this topic interests you, then please keep reading to learn more about PrEP and the options available.
PrEP is the acronym for Pre-Exposure Prophylaxis, which is an antiviral drug that was approved by the U.S. Food and Drug Administration (FDA) in 2012 for those who are considered to be at high-risk of HIV infection. According to the Centers for Disease Control and Prevention (CDC), PrEP reduces the risk of getting HIV from sex by about 99% when the medication is taken as prescribed, but this rate drops to 74% for those who are injecting drugs. Understandably, the medication is less effective when it's not taken as prescribed. Post-Exposure Prophylaxis (PEP) actually came before PrEP and was introduced in 2005, with the difference between the two medications being that PrEP contains 2 drugs and is used before potential exposure, while PEP contains 3 drugs and is used after potential exposure.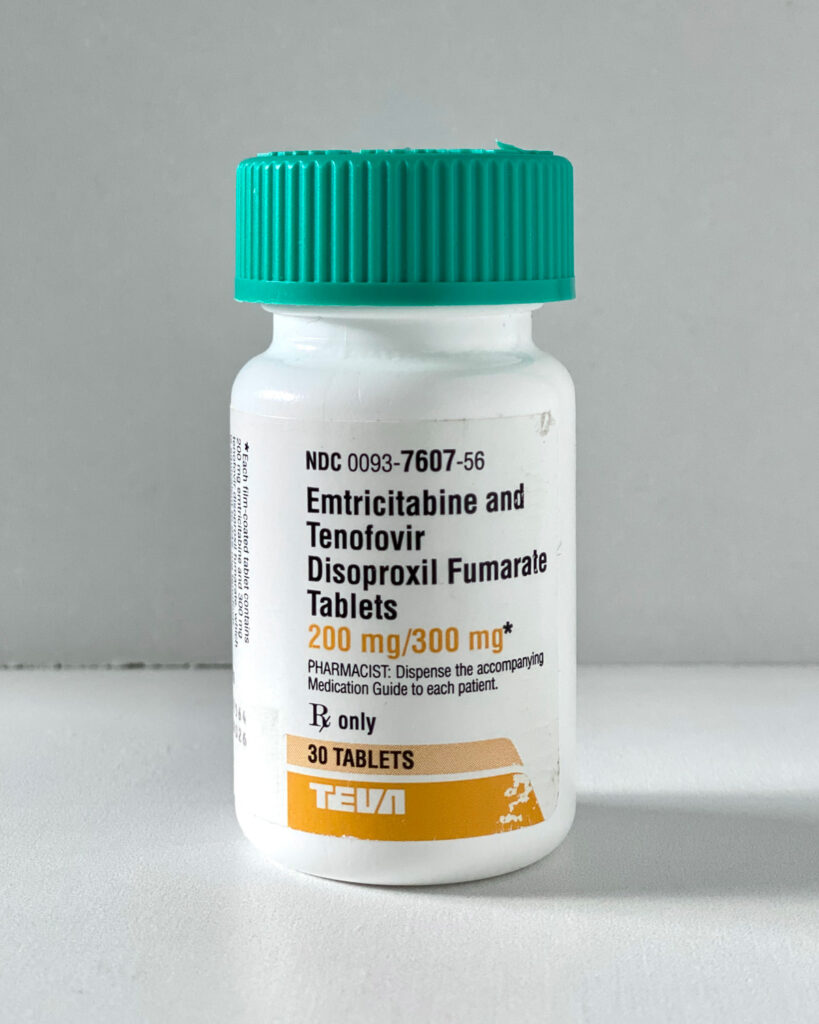 Many people still believe that PrEP is a pill that must be taken daily, because this was the recommendation that was reinforced when the drug was first approved and adherence is one of the most important requirements when it comes to maintaining its effectiveness. As further studies have taken place, advancements have been made, so there's now a number of ways the medication can be taken, which means different personal circumstances can be taken into consideration for those who want to take it, which is important, as we are all unique. Before we explore the different delivery and dosage options, let's consider some of the reasons why bug chasers might want to take PrEP.
Some people consider themselves bug chasers based on having a bug chasing mindset, but they might not be ready to take the physical step that leads them towards becoming infected with HIV. There could be a range of reasons for this, from not being ready, to those who consider bug chasing as a fantasy only. It's important to note that some people who have bug chasing desires may want to remain HIV-negative in the long-term and consider HIV only as a fetish or fantasy and there's nothing wrong with this, because we are all at different stages in our lives, so our thought processes may continue to evolve and things can change. Some bug chasers may also choose to put their chase on hold for personal or medical reasons.
PrEP is available in both pill and shot versions, with Truvada; a combination of tenofovir disoproxil and emtricitabine, the first type of PrEP that was approved for use, which involves taking a pill either daily or on-demand. Descovy is a combination of emtricitabine and tenofovir alafenamide and is also administered via a pill daily or on-demand, with both brands manufactured by Gilead Sciences. You can learn more about the different pill dosage options in the next section of this article. In late 2021, a long-acting injectable was approved for use in some countries called Apretude (cabotegravir), which does not require taking a pill, but the downside with injections is that they need to be administered by a healthcare professional each time, which can make this option inconvenient.
Daily PrEP (Pill)
If you have a high amount of unprotected sex, daily PrEP might work best for you, which involves taking 1 pill each day for as long as needed. If you are a cisgendered male who has sex with men, you can take 2 pills (a double dose) at least 2 to 24 hours before sex on day 1 to become highly protected, followed by a daily pill after this, but for other people, they need to take the pill daily for 7 days to reach the full level of protection.
On-Demand PrEP (Pill)
Also known as intermittent, non-daily or event-driven, if you are a cisgendered male who has sex with men, you can apply the 2-1-1 method, by taking 2 pills on day 1 (a double dose), which needs to be done 2 to 24 hours before sex, then take 1 pill on day 2 and 1 pill on day 3. If you are enjoying extended sexual encounters, then make sure you take 1 pill after the last day you had sex, followed by 1 more pill the day after this. It's important to add that this method is not currently approved by the FDA and is not recommended by the CDC. In addition, more research has been done with Truvada using this method, so Descovy is not recommended for 2-1-1 at this time.
Periodic PrEP (Pill)
This is similar to the daily PrEP regime, where you take 1 pill each day for the required period of time. This could be seasonal, say summertime when you might be more sexually adventurous or for special events, such as pride. If you are a cisgendered male who is having sex with men, you can use the 2 pills on day 1 method to establish a high level of protection, then continue taking 1 pill each day until required. It's important to continue taking PrEP for 2 more days following the last sexual encounter for it to be effective.
Injectable PrEP (Shot)
Long-lasting injectable PrEP was approved in 2021 and is taken every 2 months and is administered by a healthcare professional after the initiation injections have been given 1 month apart for 2 consecutive months. These shots need to be administered by a healthcare provider each time they are required and the injections must be given as scheduled. Anyone who misses a scheduled injection by more than 7 days needs to contact their healthcare provider right away. Injectable PrEP is not recommended for those who are injecting drugs.
PEP (Pill)
For situations where you weren't taking PrEP and you were exposed to HIV following a high-risk sexual encounter, you can choose to take Post-Exposure Prophylaxis (PEP) within 72 hours of the event for a period of 4 weeks. It's recommended that this course of medication be taken within 24 hours of the event for it to be most effective, but longer than this is fine, although it can only be prescribed up to 72 hours after the possible exposure to the virus, with 72 hours being the maximum length of time possible for the medication to work.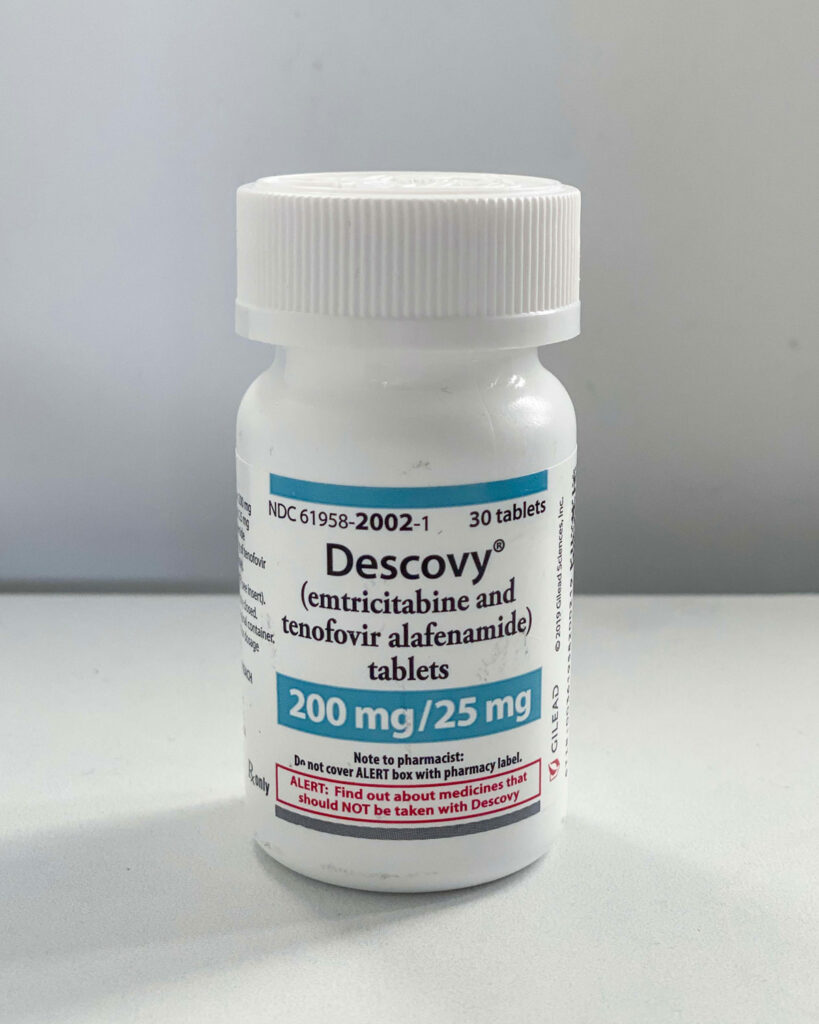 You might be wondering why the dosage is different for those who are not cisgendered males having anal sex. This is because there can be differences relating to hormones and also for those who are using gender-affirming hormones and having vaginal sex. The medication works more quickly when it comes to cisgendered males having sex with men, so it's important to understand this difference when it comes to dosage. A healthcare professional will consider your personal circumstances when it comes to providing you with medical advice and please remember that the information here is general in nature.
It was confirmed during the PrEP trials that there can be some side-effects including headache, nausea, flatulence and the potential for renal injury. The side-effects reported in the trials were apparently uncommon and were usually resolved within the first month of taking PrEP, which is known as 'start-up syndrome'. It's also important to note that some of the symptoms can vary between Truvada and Descovy. The benefits of On-Demand PrEP can include less medication in your system and it could also be a cost-saving measure, considering you are not required to take as many pills. The injectable option is great based on not having to remember to take pills regularly or having to purchase the medication from a pharmacy, but you do need to visit a healthcare professional every 2 months after the initial phase, which could be an inconvenience for some.
There's various ways PrEP can be delivered to your system and different ways the medication can be taken, which can be adjusted to your personal circumstances should you or a healthcare professional feel it's suitable. This article has not been written to force you to take PrEP, but as this website discusses all aspects of HIV and considers the pros and cons of bug chasing and gift giving, it is important for this topic to be discussed. You need to do what's right for you, as you are responsible for making decisions in your life, so this information has been presented for your consideration, along with external resources below to help you learn more, should you be interested.
Further Reading:
---
Featured Photo: Photo 85870384 © Marc Bruxelle | Dreamstime.com
Article ID: CC049
Version Control: 1.0 – October 1, 2022: Original article published.