British Bareback Vacation is a bareback porn movie produced in 2007 by Load XXX Enterprises / Rentboy UK starring Brian Morris, Carlos Logan, James Allen, John Gadsby, Jon Janes, Sam Storm, Steve Daniels and Will Forbes. It didn't take long for controversy to erupt after the film was released, with QXMEN Magazine publishing an article in November 2007 that read "In October it was revealed that a British porn actor working for a British studio had unknowingly infected three other performers with HIV. QXMEN has also learned of an even more disturbing case in which an actor aware of his HIV+ status was able to continue working in BB porn and infect at least one other partner."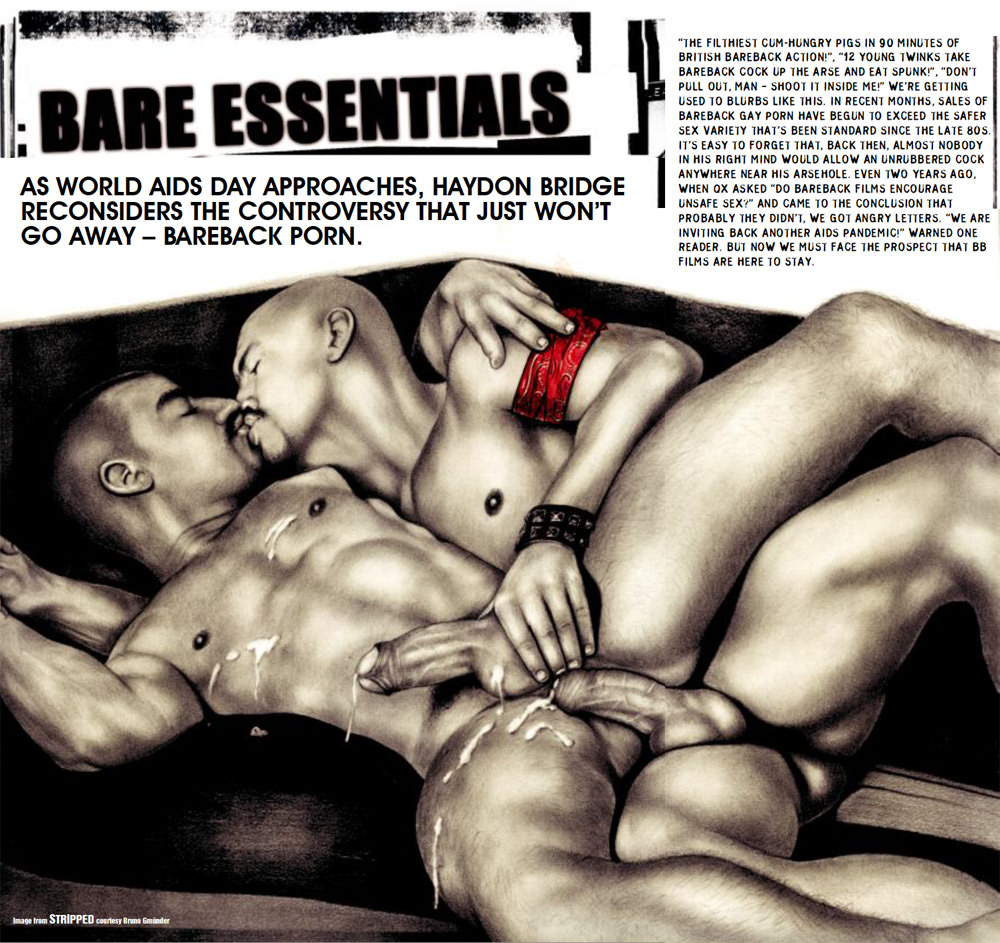 The British Broadcasting Corporation (BBC) program Newsnight later covered the story in a March 2008 broadcast in the segment "HIV scandal in gay porn industry" where the story referred to three films being withdrawn from sale following a Newsnight investigation. "Two of the DVDs featured footage from a week-long shoot during which eight British models had sex with each other in multiple combinations without condoms. Four of those who took part were diagnosed as HIV-positive soon after. One of the men told the BBC he was distressed that footage which he believed showed him becoming infected had been put on sale." It was not revealed which titles were withdrawn from sale, but British Bareback Vacation was identified as one of the films reported by various sources and appears to have been the film in which the three models were infected with HIV.
Several weeks after the filming of British Bareback Vacation, the same models were involved in the filming of a new bareback production in a field in Kent, United Kingdom. After filming for the second bareback movie wrapped up, one of the original models from the earlier film tested positive for HIV. The performer informed the production company of his HIV-positive diagnosis, which resulted in the director of the second film getting the models tested for HIV at a National Health Service (NHS) sexual health clinic, where each model was tested and given Post-Exposure Prophylaxis (PEP). The next day, three models tested positive to the virus, while the other models remained HIV-negative.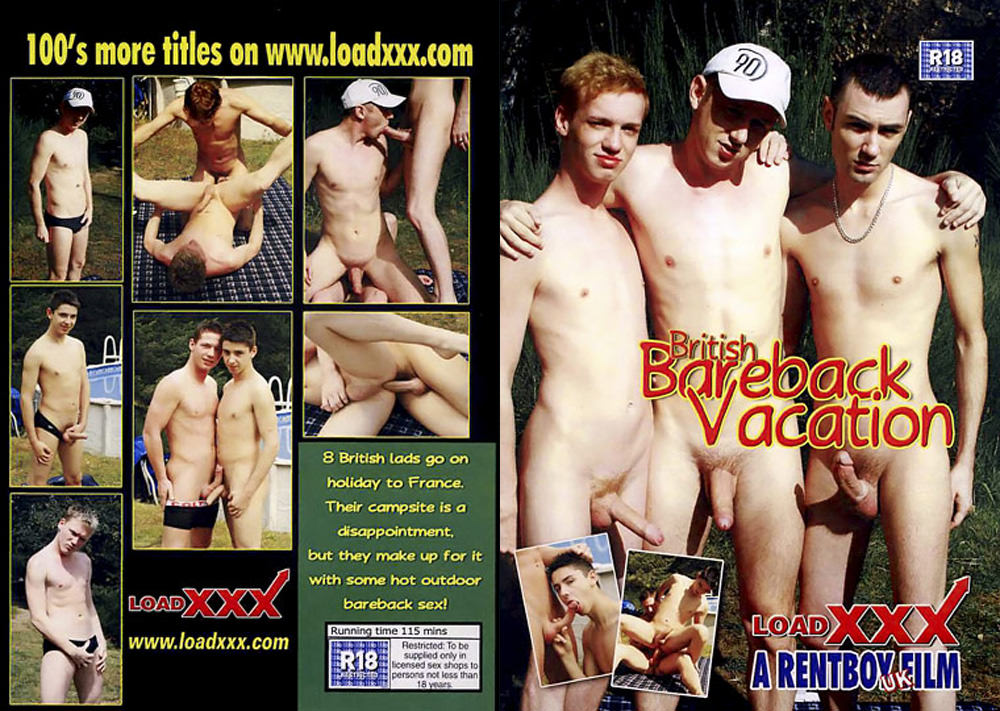 In an article published by Pink News on March 5, 2008 under the title "Porn company abandons bareback after BBC investigation" a 20-year old model named Clyde from London (who has also been referred to as Craig in another article) spoke out against the studio after becoming infected with HIV. Clyde said he was approached through the internet hookup site Gaydar just after his 18th birthday, after admitting he had a profile there since he was 16 years of age. Clyde said he was approached by two men who were working together and suggested he come in for an interview, which involved him masturbating in front of a camera, but afterwards they wanted him to come back and do a shoot.
Clyde was told everyone else was HIV-negative, but he never saw anyone else's certificates and on the various bareback shoots he took part in during his short on-screen career, he noticed laxity in the production company checking the HIV status of performers. British Bareback Vacation was filmed in 2007 when PrEP was not yet available and it was a further 14 years before PrEP became available in England, following an announcement made on March 15, 2020 by the Secretary of State for Health and Social Care, who said that from April 2021, PrEP would be routinely available in England after trials ended in 2020. This was long after other parts of the United Kingdom, with Scotland being the first to make PrEP available in 2017, followed by Wales in 2017 and Northern Ireland in 2018.

The Newsweek article referred to three movies being removed from distribution, but the titles of the other two movies were never revealed. After undertaking extensive research, I believe second movie filmed in the field in Kent, United Kingdom is called "Brit Lads Bareback – UK Teens Outdoors", which was produced by Entice Male and directed by John Hamilton. This movie was also produced in 2007 and features exactly the same models as British Bareback Vacation and has the same swimming pool in one of the scenes and even the same rug featured throughout various scenes as well. I believe the third movie is called "Brit Lads Bareback – The Boys From England", which features several of the same models from the other two films including Brian Morris, James Allen, John Gadsby, Sam Storm and Will Forbes, along with Jacob Richards, Lex Blond and Timmy Slater who did not appear in the other two bareback sex movies.
The British Bareback Vacation Models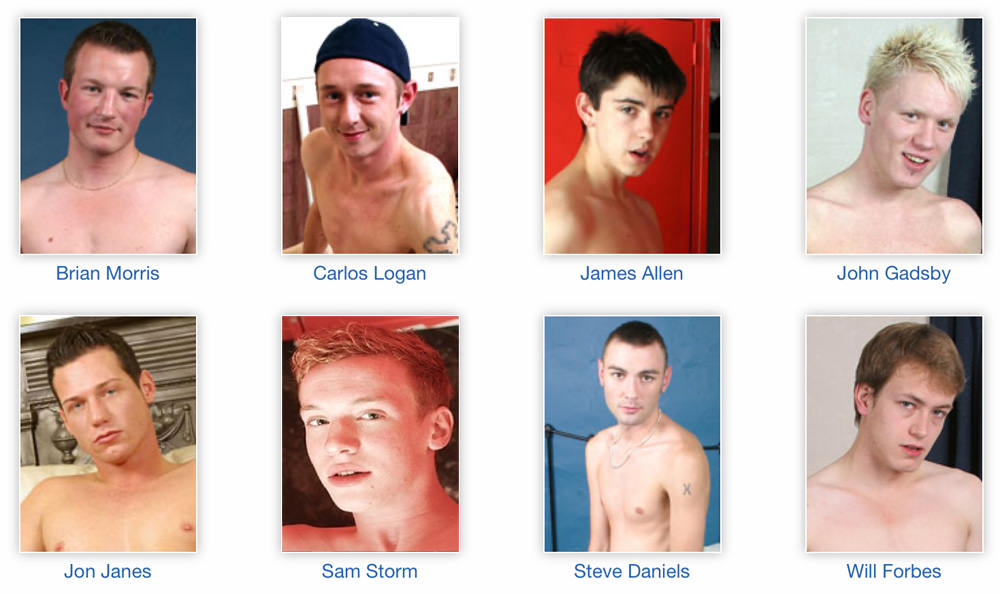 None of the infected models have publicly identified themselves, but John Gadsby has stated he is HIV-positive and some have speculated that Carlos Logan is Craig/Clyde who was infected during filming. It is also believed James Allen is HIV-positive based on him using the biohazard symbol in some of his social media posts and saying "wanna recharge me" to someone on Twitter in 2013. When you take a closer look at the sequence of events, at the beginning of the first movie shoot, there were eight models who were supposedly HIV-negative, but one model was inadvertently HIV-positive who infected three other models, which meant by the end of the film, four of the cast were HIV-negative and four were HIV-positive, meaning half of the models ended up being HIV-positive after making this video production.
Scene 1: James Allen and Jon Janes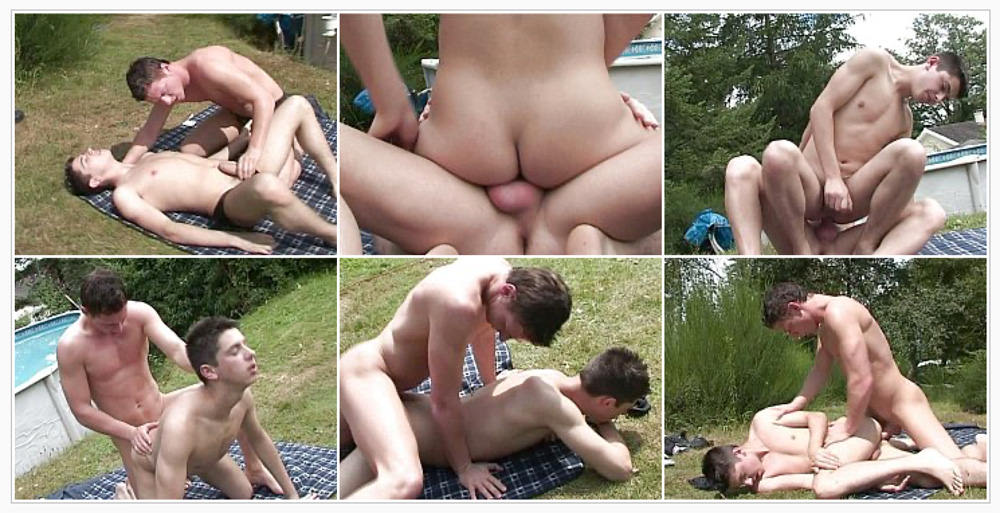 ---
Scene 2: Carlos Logan, Sam Storm and Steve Daniels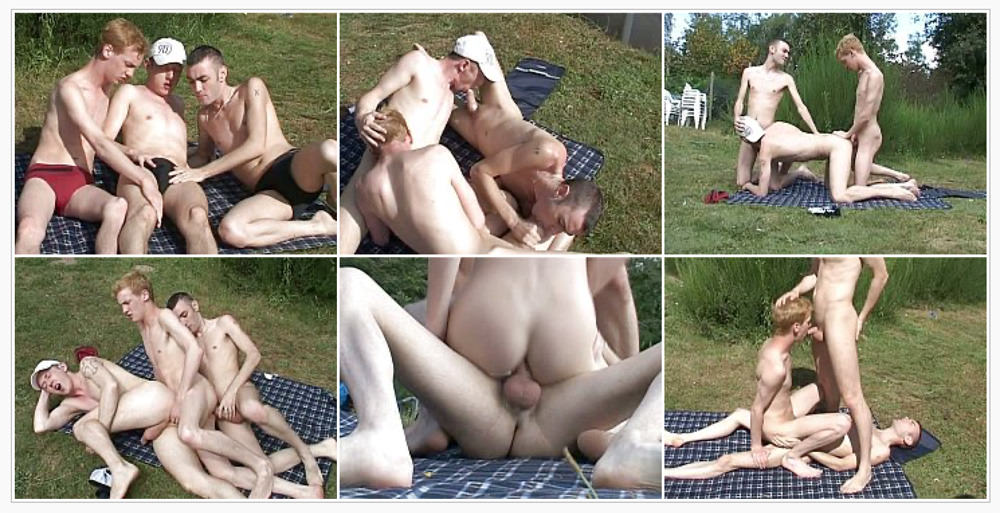 ---
Scene 3: John Gadsby and Will Forbes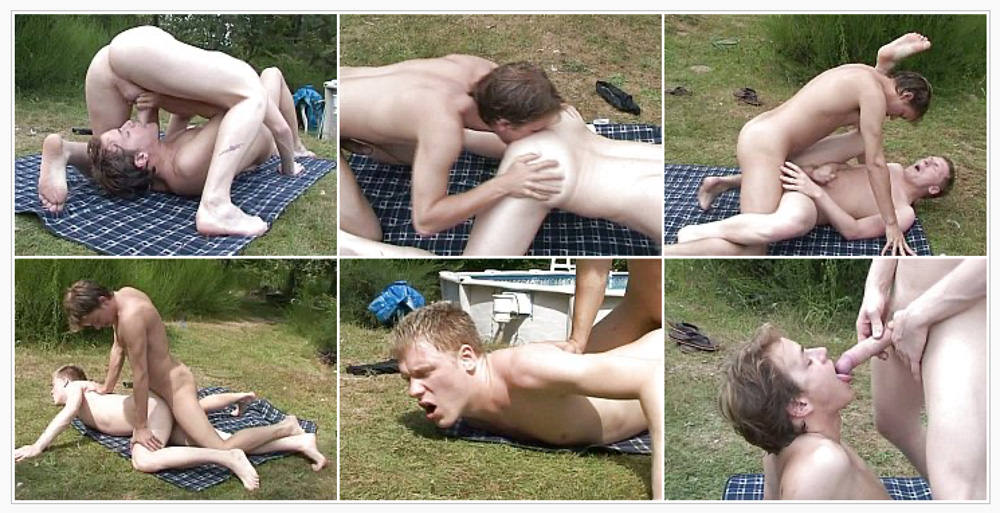 ---
Scene 4: Brian Morris and Sam Storm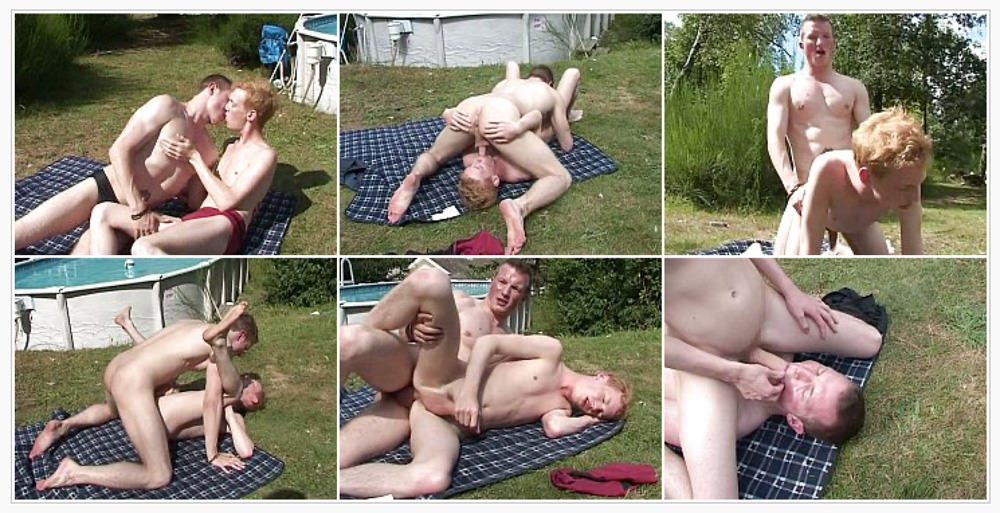 ---
Scene 5: Carlos Logan and Steve Daniels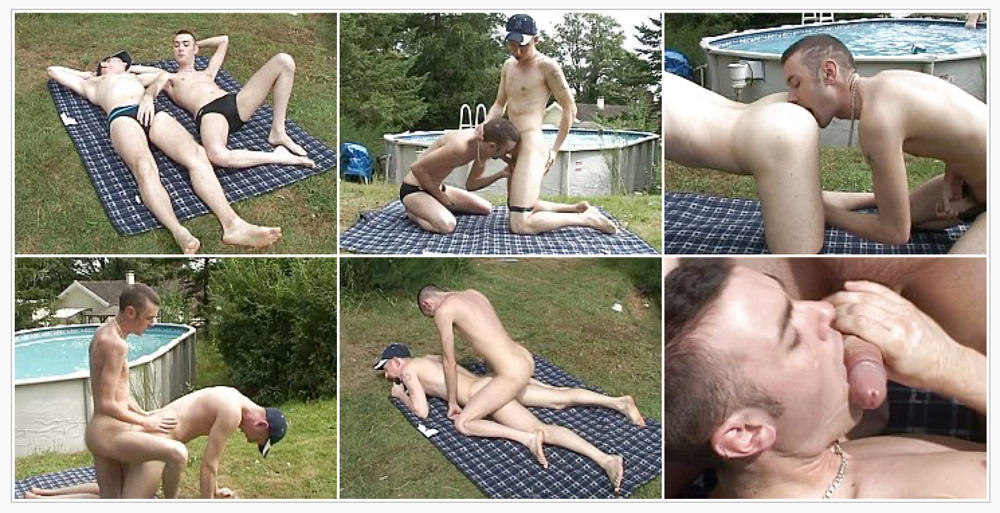 ---
I tried looking at the different sexual combinations to see if I could work out who infected who, and I do have some thoughts regarding this, which I will keep private out of respect for the models, because speculation means the wrong people could be identified and this is a serious matter for those involved, even though this happened fifteen years ago. For this reason, I have included as much information as I can using a variety of sources and the models I referred to as believed to be HIV-positive using these sources may not have become HIV-positive as a result of this video production and could have been infected through sexual encounters in their personal lives. British Bareback Vacation may have been withdrawn by vendors at the time, but you can still watch the scenes from this movie through online video theatres if you choose to. Without trying to sound disrespectful to those involved, for those of you who want to see someone getting infected with HIV, it happens multiple times in this movie, but who is infecting who remains a mystery and sometimes maintaining mysteries keeps things interesting.
Further Reading:
---
Featured Photo: Load XXX Enterprises / Rentboy UK
Article ID: CC034
Version Control: 1.0 – March 30, 2022: Original article published.