Receive Email Notifications
If you would like to subscribe to the Curious Chaser mailing list to receive new articles in your mailbox the moment they are published, enter your email address into the request form below and press the subscribe button. The mailing list uses a double opt-in feature that will send an activation link to your email address, which needs to be confirmed before the email address is added to the mailing list, which is a requirement under the CAN-SPAM Act of 1993.
---
Subscribe to Curious Chaser
[jetpack_subscription_form show_subscribers_total="false" button_on_newline="true" custom_font_size="16px" custom_border_radius="0″ custom_border_weight="1″ custom_button_width="25%" custom_padding="15″ custom_spacing="10″ submit_button_classes="no-border-radius" email_field_classes="no-border-radius" show_only_email_and_button="true" success_message="Success! An email was just sent to confirm your subscription. Please find the email now and click 'Confirm Follow' to start subscribing."]
---
Managing Your Subscription
If you are already subscribed to the mailing list and would like to change your email address or delivery preferences, you can update your preferences or unsubscribe easily by clicking on the 'Unsubscribe' link or the 'Manage Subscriptions' link at the bottom of any new article notification email you receive from Curious Chaser, which will take you to the example page below to manage your subscription.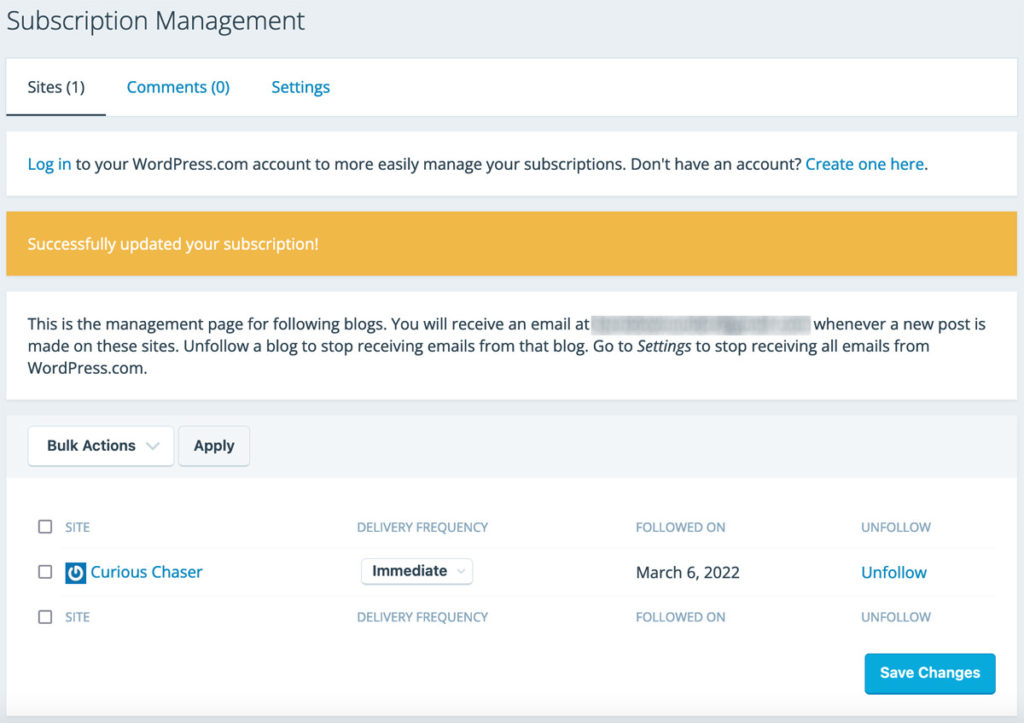 IMPORTANT: Please double check your email address has been entered correctly before submitting your request. The email address you enter must be valid and needs to be verified by clicking on the activation link before it will be added to the mailing list, otherwise nothing will happen. You must only enter your own email address, you are not permitted to enter the email address of anyone. If you do not receive an activation link within a couple of minutes of making your request, please check your spam folder.