2022 Bug Chasing and Gift Giving Survey Results
Thank you to everyone who participated in the 2022 Bug Chasing and Gift Giving Survey, your trust with the survey questions and your involvement is greatly appreciated, so it's great to include your responses in the results available on this page. This survey was the second survey conducted at Curious Chaser, but it was the first survey that ran for an entire twelve month period and it was also the first survey to include both bug chasing and gift giving questions and answers. A total of 494 responses were received between January 1, 2022 and December 31, 2022, with each of the individual responses incorporated into the final figures that have been published on this page.
At the beginning of every year, a new survey will be released to include new questions and answers and enhancements will also be made to the existing questions that remain to provide as much insight into bug chasing and gift giving as possible. Making ongoing adjustments to the surveys will keep your participation in the survey interesting and relevant, plus as details such as behaviours and statuses will change over time, participating in the survey each year will keep up with evolving changes that will occur.
Each survey respondent was able to answer the questions of their choice, as there were no mandatory responses, which can sometimes make drawing conclusions based on the available data difficult. This means the data presented to you on this page should not be relied upon in any way and is provided for general information only. It also needs to be pointed out that this is not a scientific survey and all responses that were received have not been verified for their authenticity in any way. One marker (an email address) was used to ensure each response is unique, although there was nothing to stop those with more than one email address from participating multiple times.
---
BACKGROUND QUESTIONS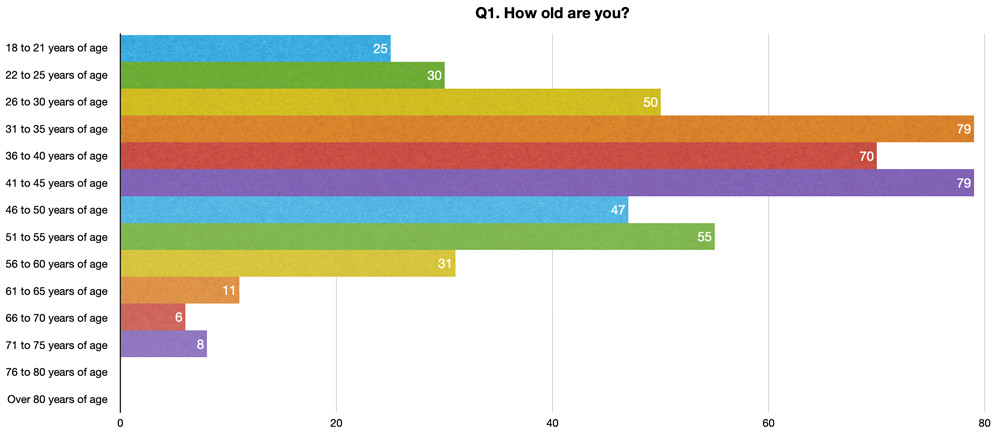 ---
---

---

---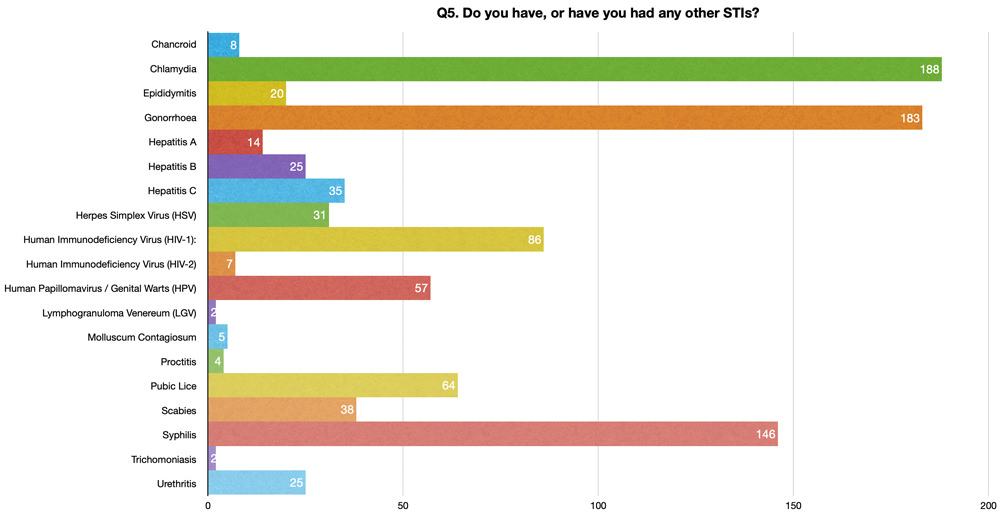 ---

---
BUG CHASING QUESTIONS

---

---
---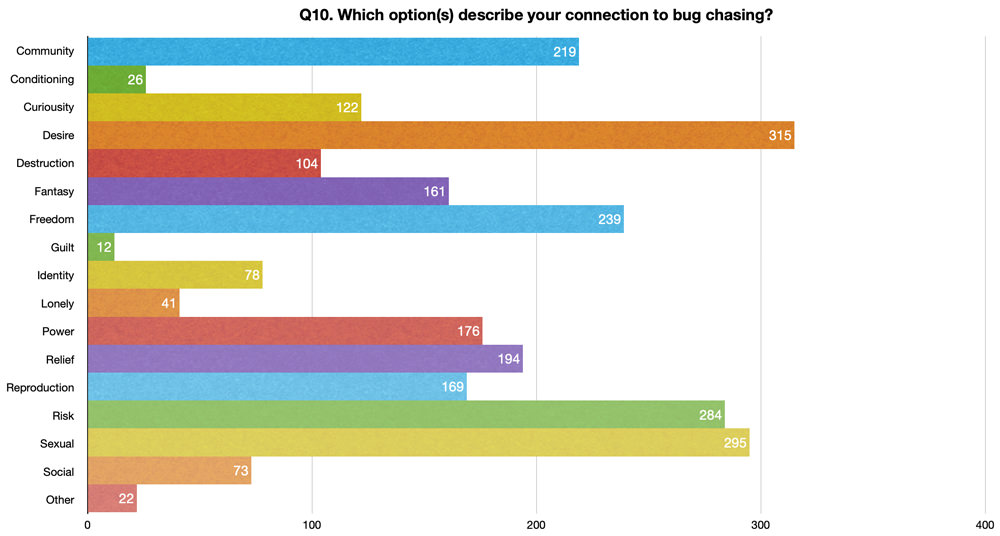 ---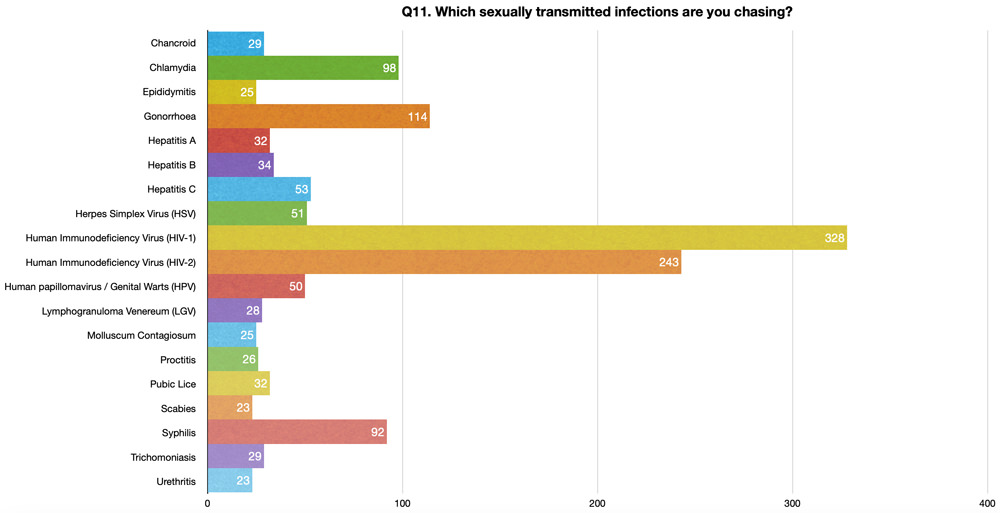 ---
---

---
---

---

---

---

---

---
GIFT GIVING QUESTIONS

---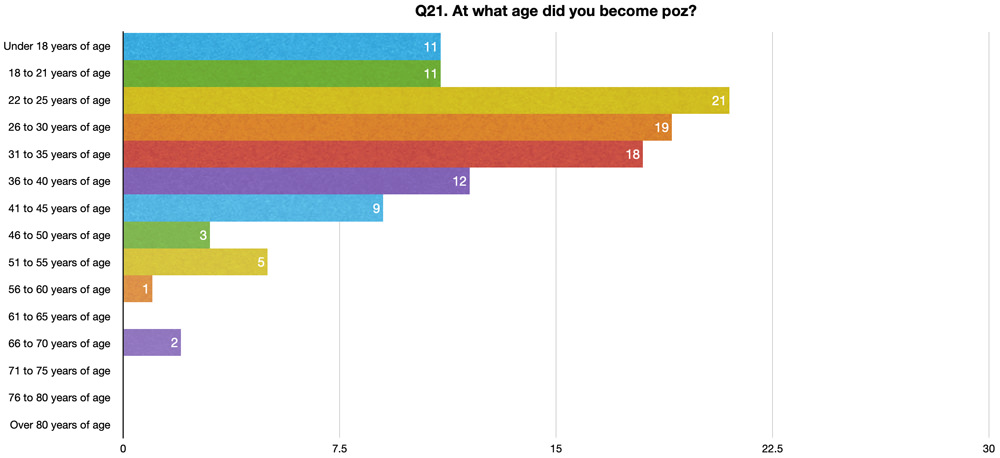 ---

---

---
---

---

---

---

---

---

---

---

---

---

---

---
---

---