On April 17, 2020, Galen J. Cromartie published a post at Breeding Zone inviting people to share their stories for a book he was planning to write that would bring new light on all sides of bug biting, gift giving, stealthing and generationing. Galen's hope was to gather 20 guys to share their stories, which he would include in the book. This was the beginning stage for the participation aspect of the book, laying out the groundwork for the stories that would form an important part of the reading material. Galen exceeded the number of goal participants, which strengthened the quality of the book, as the various contributions feature different perspectives and makes very interesting reading.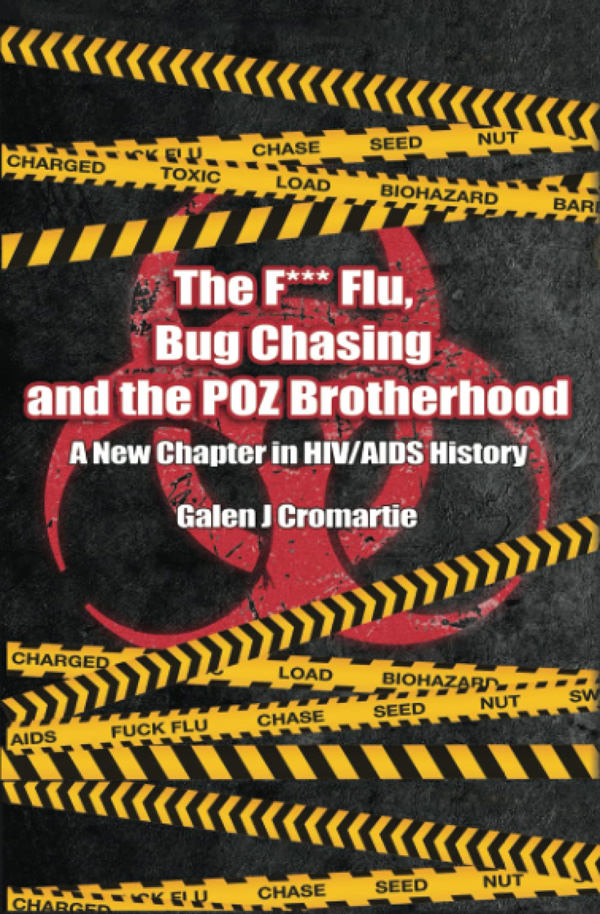 The F*** Flu, Bug Chasing and the POZ Brotherhood was originally published by Amazon on April 29, 2022 and is available from a number of their international websites (I have included the direct links for the Kindle editions at the bottom of this page for your convenience). If you're looking to purchase a brand new copy of this book from a different vendor, you're unlikely to be successful, as my version of the book states that it was manufactured by Amazon in Sydney, New South Wales, Australia, so the book is most likely produced by Amazon in other countries as well and is not available elsewhere. The book is available in paperback and Kindle editions, but you might find the paperback edition has already sold out in a number of countries, so it appears this title had a limited print run, or the book is extremely popular. Hopefully more copies will be printed soon so you can get your hands on one if you would like a physical copy of the book.
The F*** Flu, Bug Chasing and the POZ Brotherhood also includes "A new Chapter in HIV/AIDS History" on the front cover and it's refreshing to see Galen acknowledge the history involved with HIV/AIDS in the very first chapter of the book "A Look at How it All Began". Galen believes it is extremely important to acknowledge what happened in the past (I do too) and for us to understand what happened in the early days, as many people reading the book might not be familiar with some of the facts and details about what happened. The book has been researched impeccably, which you will appreciate as you read your way through the chapters. Galen discusses the history of HIV/AIDS and provides an explanation of stealthing (Galen has been a victim of stealthing), and more information about bug chasing or bug biting. Bug biting is a term I have not heard as frequently as bug chasing and generationing is new to me, so I was able to learn new things by reading this book, which might the case for others as well.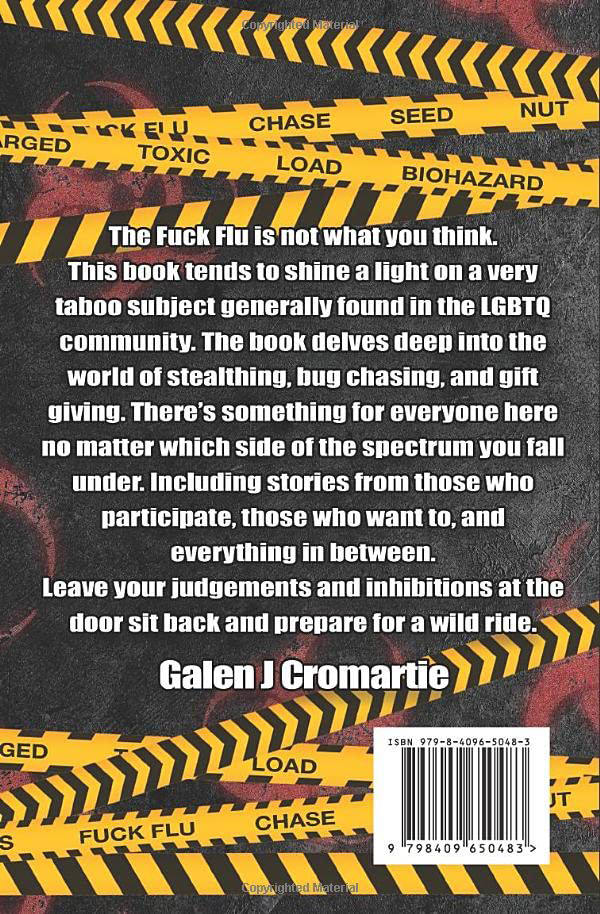 Amazon's book description: Between kink and danger, there is a purposeful pandemic. Stealthing. Gift giving. Gift receiving. Generationing. These are the main characters in the stories of individuals who want STDs. The subject of people who purposefully infect others with STDs is not well known beyond the gay community. But this book will give you a look at the LGBTQ+ community you've never seen before. In this shocking exposé, you will learn about HIV and AIDS patients who intentionally engage in STD kink with their partners. You will meet the medical professionals lending their thoughts about this risky behavior. Find out how to protect yourself and the controversial balance of risk and benefit obtained from willing infection. The F**k Flu is filled with upfront candor and a challenging narrative that readers will find hard to put down.
Galen has incorporated stories from several bug chasers and/or gift givers, along with several contributions from healthcare professionals to help provide the reader with real-life experiences from those who have chased or gifted, or those who are currently on the journey. These stories are blended with several medical opinions, with the strands from various perspectives becoming woven together to provide various viewpoints for the reader to consider. Galen's goal was to incorporate interviews from at least 20 contributors and he succeeded by including 25 stories, along with 3 medical opinions, where participants were asked a series of questions to help give their responses structure and to keep the conversations focused. Some people answered all the questions, some questions were skipped and some people just shared their stories without answering any of the questions.
At 176 pages in length, the book may seem like a long read, but based on the dimensions of the book, the size of the text and the page spacing between interviews, the book can be read fairly quickly, and even in a couple of hours, depending on the speed of your reading. I read the book in a few sittings to help me absorb the content and I found it extremely insightful. I actually had difficulty putting the book down, because I wanted to keep reading, but due to time constraints and other factors, I needed to read the book in several sittings as life was going on around me, which I found slightly annoying, because my mind remained on the book and I wanted to know what was coming next.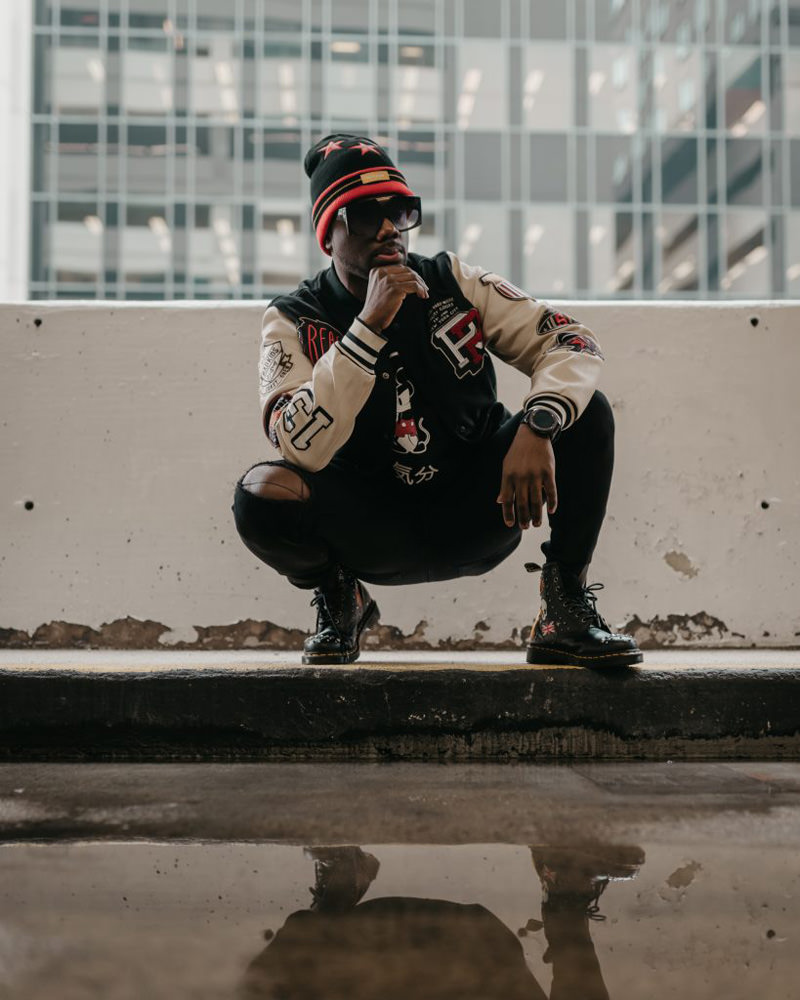 Galen did a terrific job compiling the stories from those who were willing to participate by sharing their experiences about a subject matter that's considered sensitive and not often spoken about publicly. I also applaud those who did share their stories, because they did so trusting that Galen would do the right thing with the information they were sharing with him and he did do the right thing, which you will appreciate when you read the book. If you look at some of the forum threads at Breeding Zone, you will notice that some were wary of Galen's motives, which is completely understandable, considering bug chasing is very underground and much that has been written about it has been from a controversial standpoint, but once trust was established, those who submitted their stories have had their voices heard throughout the pages of the book. Even though the description accompanying the book might sound like there's a particular motive behind the book, you don't have to worry about the author casting judgements over those who chose to become involved, because the book is well balanced and makes excellent reading, whether you are a bug chaser, gift giver, barebacker or someone who isn't.
If you are wondering about Galen's background, he shares some details with you in the book about his professional background. Galen is a wireless software engineer who lives in Charlotte, North Carolina and he is also a survivor of domestic violence and has an interest in hearing other domestic violence survivor's stories and he hopes to continue raising awareness for domestic violence. Galen is also the author of "The Gay-Len Memoir: How Love Can Make You Stupid" and you can learn more about this title by visiting Galen's website. It's very clear that Galen has a passion for helping others and this is such a great personal quality to have. If you haven't already purchased a copy of The F*** Flu, Bug Chasing and the POZ Brotherhood, I highly recommend you do, because the book contains some useful information and a selection of stories from those who might help you with your thinking if bug chasing is on your mind or a part of your life.
Further Reading:
---
Where to Purchase:
Australia – https://www.amazon.com.au/Flu-Bug-Chasing-POZ-Brotherhood-ebook/dp/B09Z4ZCTQD
Brazil – https://www.amazon.com.br/Flu-Bug-Chasing-POZ-Brotherhood-ebook/dp/B09Z4ZCTQD
Canada – https://www.amazon.ca/Flu-Bug-Chasing-POZ-Brotherhood-ebook/dp/B09Z4ZCTQD
France – https://www.amazon.fr/Flu-Bug-Chasing-POZ-Brotherhood-ebook/dp/B09Z4ZCTQD
Germany – https://www.amazon.de/-/en/Galen-J-Cromartie-ebook/dp/B09Z4ZCTQD
India – https://www.amazon.in/Flu-Bug-Chasing-POZ-Brotherhood-ebook/dp/B09Z4ZCTQD
Italy – https://www.amazon.it/Flu-Bug-Chasing-POZ-Brotherhood-ebook/dp/B09Z4ZCTQD
Japan – https://www.amazon.co.jp/-/en/Galen-J-Cromartie-ebook/dp/B09Z4ZCTQD/
Mexico – https://www.amazon.com.mx/Flu-Bug-Chasing-POZ-Brotherhood-ebook/dp/B09Z4ZCTQD
Netherlands – https://www.amazon.nl/Flu-Bug-Chasing-POZ-Brotherhood-ebook/dp/B09Z4ZCTQD
Spain – https://www.amazon.es/Flu-Bug-Chasing-POZ-Brotherhood-ebook/dp/B09Z4ZCTQD
United Kingdom – https://www.amazon.co.uk/Flu-Bug-Chasing-POZ-Brotherhood-ebook/dp/B09Z4ZCTQD
United States – https://www.amazon.com/Flu-Bug-Chasing-POZ-Brotherhood-ebook/dp/B09Z4ZCTQD
---
Featured Photo: Galen J. Cromartie
Article ID: CC041
Version Control: 1.0 – June 19, 2022: Original article published.